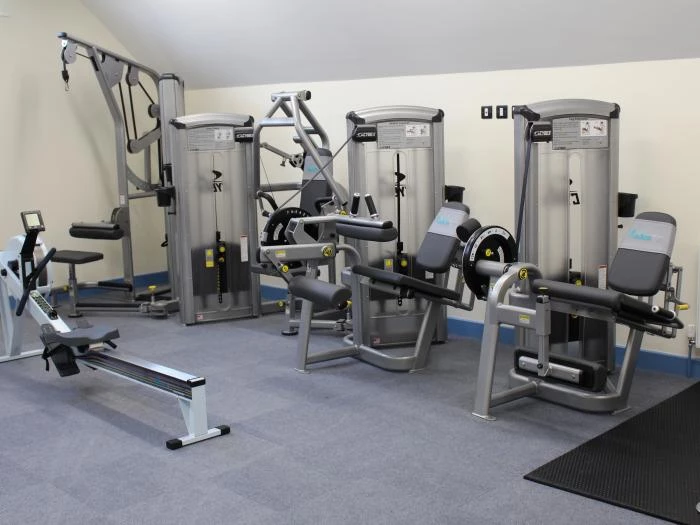 Audlem Community Gym will continue to operate in its reduced form as it has been since April 12th. This situation will last at least until the end of June, at which point the Committee will review the situation and hopefully to be able to plan for the return to normal, whatever that is in the post-pandemic world.
This means that there are no changing or showering facilities available for now, and the changing room nearest to the Gym will continue to be used to allow social distancing rules to operate. Although several of the machines are therefore out of use, there is still enough space and equipment to allow a total of five Gym users (split 3 and 2 between the two rooms) at any one time.
At this time the Gym will only be available to existing members who have signed the declaration form, and those members who pay subs monthly will be expected to pay normal subs.
Existing members who have not signed the declaration form can still do so if they wish, and use the gym, but we cannot start taking on new members yet.
The arrangements for the re-opening, together with the declaration form for those who need it, can be found on the gym part of the Public Hall website, click here.
There will also be a few declaration forms available at Williams'Newsagents.
Running the Gym
As the Gym Committee works to get the Gym running normally again, it is apparent that there is a need to get more people involved in the actual day-to-day running of the Gym. The only way we are able to keep the subs for the use of the Gym so low is by running the operation with volunteers.
So the Gym Committee would be delighted to hear from anybody (Gym member or not) who could give an hour or two of their time to help run the place.
Please contact us using the "Contact us" form on the Public Hall website here, or by texting the Gym phone line on 07742 447554.