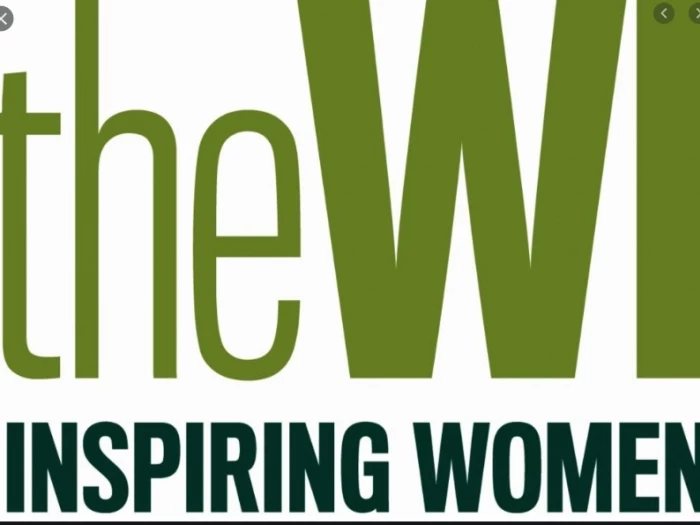 Our meeting in February was once again a very successful evening and we were very pleased to see new faces who we hope will join us again in March, I think perhaps we are all getting more confident in going out again.
The winner of the competition was Pat Winfield with an Embroidered Kingfisher which was a well deserved winner
The speaker for the evening was Janet Markwell from the Corner Patch in Eccleshall who delighted everyone with stories of her interesting and varied life and what lead her to purchasing the Corner Patch. The display of Patchwork, Quilting, Felting, and embroidery threads with a lovely choice of Haberdashery was inspiring for anyone.
The evening was so much of a temptation that I personally did succumb in a moment of weakness and made a purchasewhich was 'naughty but nice ' !!!!!!
Janet also talked about her Llamas which are also her pets and provide the hair necessary for felting which combined with silk produced many useful colourful accessories, which again was inspiring and very artistic.
The vote of thanks was made by our Secretary Margaret.
From this talk some of us are attended one of her courses in Eccleshall where we thoroughly enjoyed ourselves.
The coming month of March is going to be quite busy, we have the A. G. M. followed by the monthly meeting, Ladies Annual Lunch at the Lord Combermere , and we recommence the Book Group amongst others sub groups.
Our next meeting is on MARCH 3RD at the TOWN HALL in AUDLEM 2 pm FOR 2.30 pm start.
The speaker is Helen Garth talking about
DISCOVERING OUR COLOURS AND STYLE .
We are asking members and visitors to bring a long thin and a square scarf which will form part of the monthly competition.
The evening was brought to a close with the President thanking everyone who had contributed to the evening and wishing everyone a safe journey home.
Despite the Governments advice we still recommend the use of hand sanitiser and the wearing of masks if a member so wishes.
Visitors to our Meeting will get a warm and friendly welcome.
Elizabeth ( president )