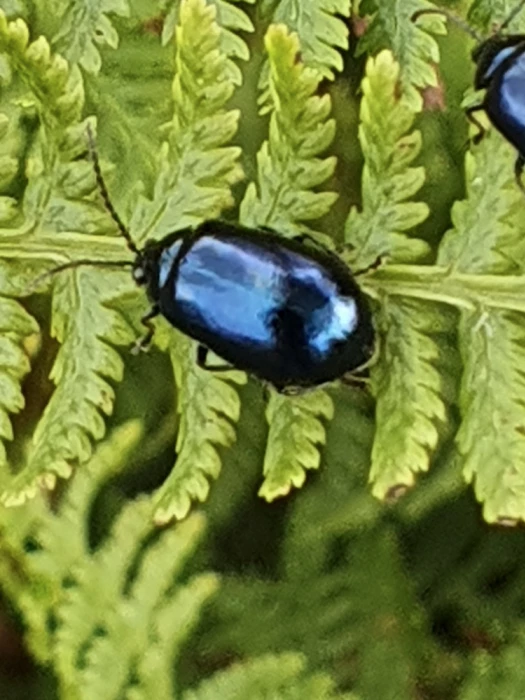 The beetles that have recently invaded Roy Plume's garden (AOL 27th August) are, I believe, Alder Beetles.
My husband and I saw hundreds in early spring when out for our lock down walks.
The ones we saw were in a grassy area with a number of alder and willow trees. Most were on the bark of the trees sunning themselves. We have seen a few over the summer but not in such great numbers.