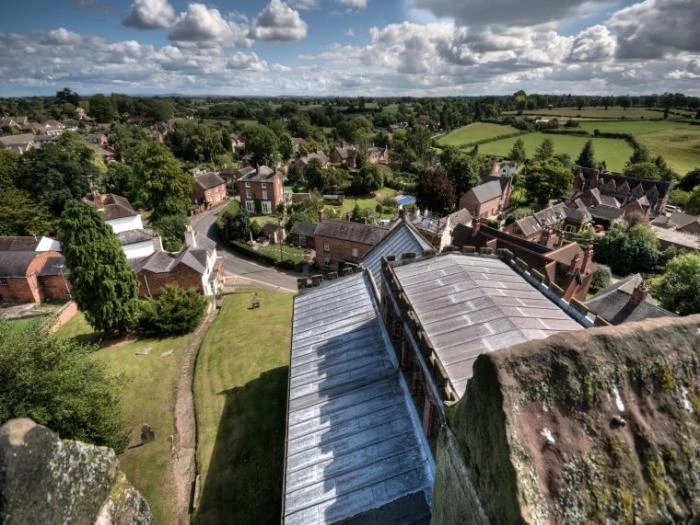 Alone again in the early hours of a winter day . Birds fed with seed and bread ( they prefer whole meal ) -- and the shortest day of the year as now we race to that special big day and stockings being hung along with glasses of milk, mince pies and carrots . Presents piled by Christmas trees and in the bedrooms . A lovely glow that will come -- no doubt in the very early hours of the special day if there are children present .
Much tearing apart of those paper covers so lovingly wrapped and sellotaped a few days ago . That tape was launched way back in 1937!
And now to the last game we play before the Christmas spirit and over the eating gets to the players . Our very last game of 2019 .
My head still full of the Liverpool victory and now holders of the World Cup
We play Crewe and Nantwich F C . Who we beat last time we met in October . 1-0
So -- today ?.Out I drive -- via the COOP of course -- and off to the pitch in Crewe .
I expect a very wet one but head referee Des Evans has said our game is on .
We play in our yellow strip today with a good list of players having declared themselves fit and available .
Main man Kev Mort back to drive the team .
We have 16 players reporting for duty and looking fit .
11:04 Kick off on a damp pitch but with a fine dry day and sunshine .
Normal furious pace as each team gets the adrenaline going . Opponents look much chunkier that us with some big fellows .
Seagulls with their haunting cries -- I often wonder why they are so far inland .
11:10 1-0
Great ball from Trevor McDonald to Andrew (Beco) Betley who sort of twists and then puts the ball into their net
What a great start .
Sun shining across the pitch so no worries of glare in goalies eyes.
11:12 Great try by Trevor is stopped by their goalie .
First attack on our goal but their shot goes wide.
More attacking as Ross Henderson sends in fine ball to Beco , but he fires wide .
Paul Ashley sends in a fast pass, met by Beco but his drive goes wide.
( I note that we have David Farral here from the executive body of the Sunday League.)
First free kick goes to CNFC . No gain.
11:22 Paul Ashley is taken down and comes off with damaged calf muscle . Big loss . Replaced by Danny Mahoney .
11:26 First corner to us . . No gain .
Good breakaway by CNFC but stopped by ever running Danny M .
11:33 Corner to us but no gain
12:40 1-1
opponents race up field in numbers – Mistakes by us and -- they score
Sloppy play indeed.
Heavy challenge on Ross Henderson but as usual he bounces up . Takes a lot to put him down
Half time whistle .
Brief rest and of we go for second half .
Mark Parker off replaced by Tom Smart
Trevor McDonald off -- on comes Ben Spruce . A known goal scorer.
Great start . Danny Mahoney everywhere . Full of running .
Some clouds coming over now . Superb run by Will Cork , we gain a corner but no benefit .
Noise of police sirens near by , as the pitch is surrounded by houses and traffic noise. So different from Audlem .
Richard Nally comes off and replaced by Kev Rodgers. Dan Rooney off and Sam Mason comes on . All tactical -- as boss Kev Mort plays his cards.
12:06 Great attack by us . Ben Spruce and Beco involved but we cannot put it away. More attacking moves but fruitless as we dominate so much .
Appeal by us for hand ball but referee waves us away.
We are so dominant and for the next fifteen minutes we lay siege on their goal . But can we score . No !!
In truth we should have had at least 6 goals in 20 minutes . Shots muffed . Shots skied high and wide . Another call for hand ball ignored by referee, as we fight and fight for a chance . All the action in their half .
And so the play goes on with Audlem so much dominating .
Then the referee blows up for full time. How frustrating that was .
The score honestly should have been 8-1 to us.
Man of the match – Will Cook
But , hey Ho.
Next game is set for 5th of January at home versus Nantwich Pirates team .
May I wish all a very happy Christmas and a prosperous New Year in 2020- with whatever this new year will bring.
Audlem will welcome in the New Year on the 31st with fireworks over the Square . Hope to see you there.
Ralph Warburton
---
This article is from our news archive. As a result pictures or videos originally associated with it may have been removed and some of the content may no longer be accurate or relevant.