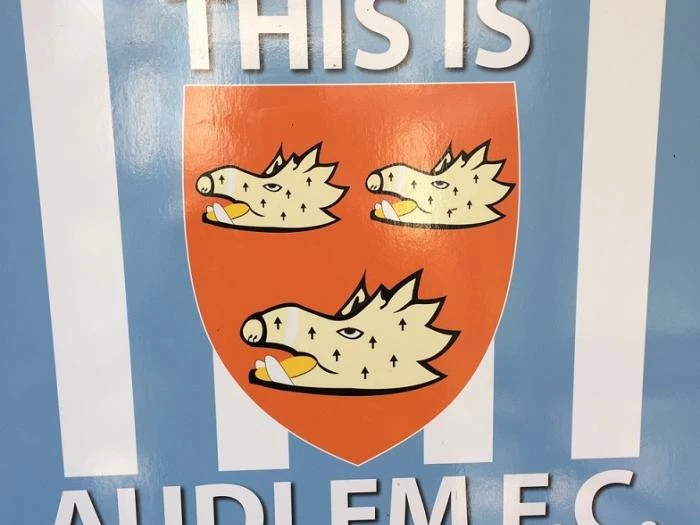 A calmer night after the cold winds of the week past . That wind brought down a 45 foot Sorbus (Whitebeam) tree planted here by my Jo in 1988. Just a freak gust caught it and ripped it out from the ground. No one hurt as it was well away on the back lawn.
Match of the day begins my day well with viewing yesterday's games .
An aside . As I prep some foods for meal later on, I must make a comment on carrots. Bought a bag of these whilst in Morrison's – me duly masked -- and the price ? 38p for 80gram. What on earth did the grower get ! Not a lot for sure.
The match today
Away to Winnington Sports Club FC of Northwich . New team in the league but have been going for a good while elsewhere . Unknown quality we face , but on the present form, we do have a chance.
To get to their ground, we meet in convoy at Sainsbury's and head off past Rookery Hall . Empty roads. Trees just beginning to brown their leaves ( Adrian Leighton penned a beautiful piece on the coming brown times with leaves falling etc. Do try to read his words. So uplifting -- on Audlem on Line ) Drive along empty roads . Through the narrow roads of Church Minshull. A point to make. So many road signs are now obliterated by tree branches and hedging . I wonder if there is a duty of care by the county to ensure such are visible .
Arrive at our destination , have passed along a very splendid road, Kingsmead .
A dash to get kitted up . Good turn out of players again and all keen to get going . Have to get kitted up on the gravel of the very rough car park And here we go again .
Referee Ian Hurdle . Well known to us but we seldom see him as he lives a good way from Audlem.
1106
Ref blows up and we kick off.
Opponents in dark red and navy and we play in our second strip of light blue/dark blue. New first kit due any day now and with our new sponsor emblazoned on the front .
Huge pitch , well mown and lined out. Surround of ranch rail of metal tube as safety for spectators.
Normal sizing up of each other with Winnington F C pressing early.
1110
We concede a free kick just outside our box.
Wham. A fierce shot goes under Connor Baxter in goal.
0-1!
1115
Connor save a dipping shot. Phew.
Ref tells off one of their team for mouthing off .
1120
Free kick to us as Mark Parker is hauled down. No gain
1125
Another free kick won by us. Just outside their box . No gain .
Perfect cross by Andrew Betteley -- met by Will Cork who fluffs his shot. Close!
Will is taken down in a heavy tackle. No gain from that free kick .
Since that early goal, we are giving as good as we get -- giving a good account of ourselves. Sun very strong but happily shining across the pitch and as such not in goal keepers eyes.
1140
Free kick to us -- no gain.
1142
Great cross by Mark Parker -- met by on running Will Cork who volleys it in .
1-1
First corner of the game goes to us. Taken by Kev Rodgers. Followed by another . No gain.
Would you believe it, we get yet another corner as we attack and attack. No gain
HALF TIME
Restart -- opponents took a long time with team talk so feel we have them worried.
James Bebbington taken down just outside their box .
Few planes overhead as they make their approach to Ringway . So rare to see these COVID days.
1210
Mark Parker comes off and Alyn Burcea comes on -- immediately attacking their goal. His shot just goes wide.
1215
Winnington get their first corner . no gain.
Another attack and Alyn is taken down but ref says no penalty.
Race up field by WFC and we concede a free kick WFC score!
1-2
1220 Attack after attack as we pile the pressure on their goal -- Alyn's shot goes wide.
1226
Call for hand ball but Ref says no .
Sam Mason taken down by harsh tackle . Gets up ok.
1235 We score again as we press hard but ref rules offside.
1236
Race up field by Will Cork who feeds Alyn -- who cheekily lofts the ball over their keeper and scores
2-2
1238
Jack Welch comes off and Seb Burrows- Back from injury- runs on.
1240 ref books Seb for a foul . An expensive start for Seb as he will be fined £10 .
Referee blows up for full time. We played well and played as a team . Good that is -- and good promise for the season.
Man of the Match is a well deserved Will Cork Off we drive back, taking about 40 minutes and to the Rifleman Pub in Nantwich for happy beer and grub .
Next Sunday is a cup weekend and we have a bye .
Ralph Warburton
Audlem F C Chairman