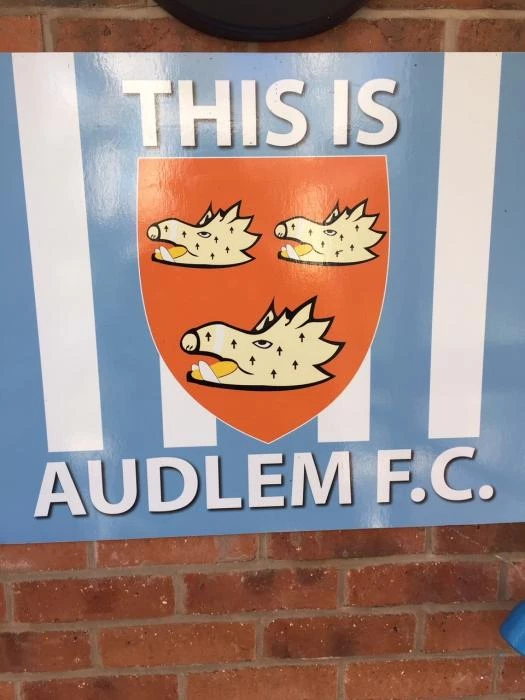 Sunday 18th April
This day we play versus J S Bailey -- cheese factors of Nantwich. Top referee Des Evans officiating.
Stickler for control of foul language and most welcome for that .
Myself up early. Tend not to need much sleep these days. And the bonus of course -- that predawn concerto of sweet bird song.
Family here working on the Long Barn Conversion in my grounds. So lovely to see them, after all these months apart. Had dinner with my youngest son and my grand daughters Josephine and Beatrice on Friday at the Lord C. And then a beer with my eldest and middle son last evening . So happy to be together once more .
Out, loaded up at 09:15 and to the COOP for croissants. Check on the cemetery and then to the Annexe. Still not allowed to change there, in spite of the fact that the FA has decreed changing rooms can be open. Sad that.
So we change in public once again. Opponents have to arrive with their kit on -- as does our referee. Pitch firm and dry. Well marked out.
Cool air as I sit and start my report. Players arrive in dribs and drabs. All keen to play. Sun breaking through with a promise of warmth later.
Village exceedingly busy yesterday and lovely atmosphere all over, with the Lord C and the Bridge Inn at last getting trade going. No litter in sight, which is down to our community, and the welcome work of the Parish Lengthsman. Take a bow Gavin Davies.
So -- the first free Saturday went by with good humour and no stupidity.
But . The Game
11:04 Start.
Right away a corner for us.
Followed by yet another. Crossed by Kev Rodgers. Met by Andrew Betteley (Beco) but a penalty awarded as we attack the goal.
1-0
Up steps Sam Mason -- wham ! we are ahead
Church Bells ring out as David Farral, Crewe F A Executive here on a welcome visit .
Fast play ,as in truth we are dominating the football.
11:15Paul Bowker fires at the goal but just wide.
Play really all in their half as we play fast and furious -- and as a team. So good to see.
And in spite of last night's revelry.
11:20Testing header by Skipper Thomas Capewell- goes just wide of the upright .
Game for sure 60/40 in our favour .
11:25 2-0
Great assist by our ever running star winger, Ross Henderson – is met by young Ben Walker, who scores!
Callum Mese wins a corner. JSB have won nothing yet, as we totally dominate the play.
11:31Great free kick takes by Paul Bowker -- his shot just wide
11:35Free kick to us, taken by Kev Rodgers -- results in a corner to us.
11:36. 3-0
Ball picked up by Beco, feeds forward to Callum Mese. He scores beautifully.
11:40Connor Baxter in goal, pulls of a fine save as one of the very few attacks by JSB comes to nought .
Ross Henderson has been so on top in our defence . Great player. Never seems to tire or stop.
Push on Kev Rodgers by JSB results in free kick to us but no gain.
11:45Half time whistle
11:55We restart .
We never really let our opponents get out of their own half . Real good team play .
Rare race up field by JSB but Connor again pulls off a good save .
12:00Corner to us, no gain
JSB more in the game this half ,after their team talk at the break.
Ken Mather, new signing, comes on. Called into play by Mgr Kev Mort. As Seb Burrows comes off
Superb run by Beco, he shoots, but over the bar.
12:10Free kick for opponents, just outside our box, into our goal it goes, but ruled offside by one of their men.
12:15Another free kick to JSB but player blazes it high over the bar .
12:18 4-0.
Good pass by Beco, met by Ken Mather who passes to Callum Mese and he scores !
Lovely feeling . As we dominate so well
Beco injured. Comes off with a very sore ankle after being raked down his rear shin bone.
Tom Smart on.
JSB really fouling a lot -- as they get more and more frustrated and annoyed at their lack of play .
Then
12:24 4-1
Referee Evans awards a very soft penalty. They score .
Stefan Kowtofski comes on. Dan Rooney on. Ben Walker off. Callum Mese off, so no hat-trick for him today.
As I write here, a hover fly is there over my papers. What a wonderful creature indeed with such wing movement. So good to see, my first this year .
Ken Mather races up field , -- shapes himself, shoots, but goalie pulls of a good save .
Final whistle brings the pain of our opponents to an end.
We have played with heart. Clean language. Good team work .
And fully deserving of our victory.
Cannot go to the Bridge Inn, our sponsors , as they are full to the rafters with bookings.
Manager Kev Mort and Referee Des Evans both award man of the March to Pail Bowker
Next game is away versus Broadhurst, way up in Northwich .
Can we do well against this strong league leading team . We shall see,
Ralph Warburton
Audlem F C