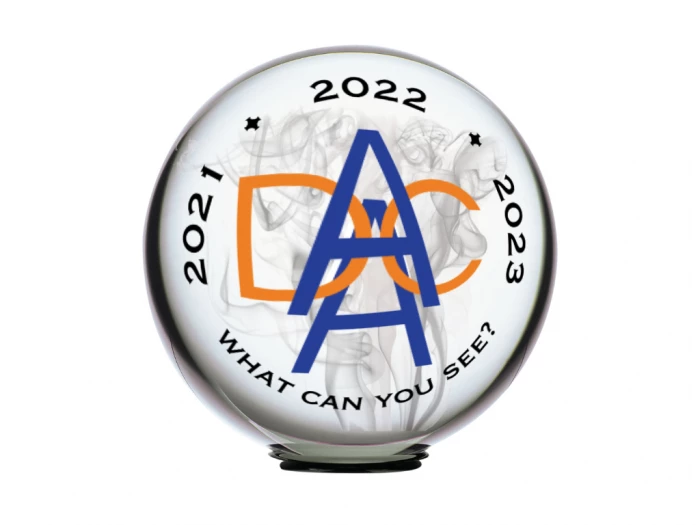 Peer into the crystal ball with ADCA and tell us what you see!
As the lockdown clouds of tedium and dreariness begin to clear, the ADCA Committee are looking into the future. One day at a time, at first, feeling our way, gradually restarting our activities in the new Covid-shaped world.
But we are also looking for a larger vision of the next few years.
What should we be doing? How should we be developing? What new ways of working and delivering our services for older people and carers should we introduce? Where will we find the resources we need?
Our goal is to:-
achieve flexibility in how we respond to changing needs
ensure community participation
develop resilience to meet new challenges
protect the sustainability of our operations and
plan ahead

so we can continue to support, protect and enhance the lives of all the people who use our services.
So we are putting together a comprehensive Three Year Development Plan.
Please help us!
We want to know what our members, our partners and YOU, the local community, want to see from ADCA going forward.
If you are ANY of the following
an adult resident of any of the parishes we serve
an ADCA Member
an ADCA Volunteer
a member of our Carers Support Group
a carer for a local resident (even if not local yourself)

we want to hear from you!
Parishes covered: Audlem, Buerton, Woore, Hankelow, Hatherton & Walgherton, Dodcott-cum-Wilkesley, Newhall.
Here's how to do it
Go to the Development Plan page on our website by clicking here https://adca.audlem.org/development-plan.html to read more about what we do and what we see as the main challenges ahead, and complete our ONLINE QUESTIONNAIRE.
All responses received by 30 April 2021 will be entered in a great Prize Draw. The draw will take place on 7 May 2021.
Thank you from the ADCA Committee!