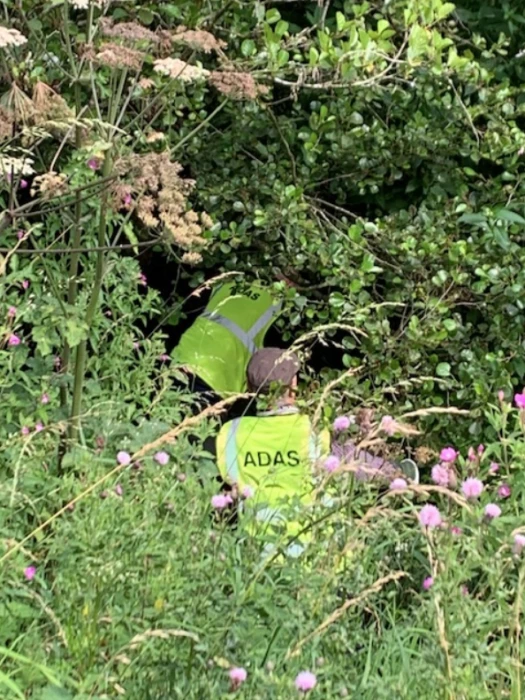 Call out for ADAS volunteers at Turnpike Field

We have had some fantastic turnouts of volunteers to help pull the Himalayan Balsam before it sets seed. However, we need another push (or should that be a pull) at it this coming Saturday 8 August.
If you've been before – you know the drill. If you haven't been before and would like to help us, please access the field via the pedestrian gate on Whitchurch Road, you'll see yellow vests milling around a little way down into the field. It will be hot, so please bring water, hat, sunscreen – along with gloves and secateurs.
To recap – Saturday 8 August at 0930hrs.
We look forward to seeing you all.
If you would like to receive notifications of our volunteer call-outs, please email, or call, either:
Neil 07564 243996 neilgoodyear@me.com
Suzie 07809 476523 suzie@suziewarren.com

Many thanks
Suzie Warren
Tel: 01270 811086
Mob: 07809 476523