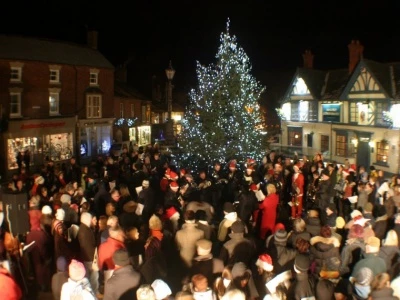 Thursday, 22nd December
The next ADAS event will be the annual Carols in the Square on Thursday, 22nd December at 7.30pm.
As usual, Crewe Brass will accompany the singing and hopefully Santa will make an appearance.
This year, the proceeds from the money collected will be divided between a local Food Bank and the Band. Do come along and join in the singing!
Many thanks are due to everyone who helped make the recent Big Switch On such a successful event.
Don't forget -- there is still time to sponsor one of the beautiful small Christmas trees which light up the village.
Please take your donation to Boutique and Blooms -- all contributions would be much appreciated.
Finally, the ADAS Committee would like to say ' Happy Christmas ' and 'thank you' to all volunteers and residents who have supported the Organisation during the past year.
Irene Pryce