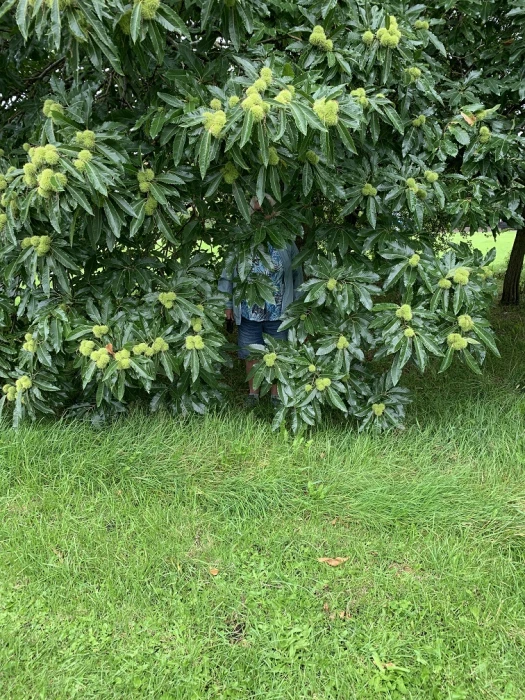 Raising the skirts of trees
Some time ago a resident living near Little Heath contacted the Parish Council (PC) about the skirts of the trees on the green being too low (see photo). The PC contacted Cheshire East Council but were told there was no budget to raise the skirts. As this point the PC contacted ADAS to see if we could help.
We have been engaged in other activities through the summer, but now we are able to address this problem. However, there are large broken branches on two trees that we cannot tackle. We have reported this to the PC as they require a tree surgeon's attention.
We will meet at Little Heath green at 09.30 on Sunday 6th September. Please bring gloves, secateurs, loppers or a cutting tool of your choice (no chainsaws) so that we can raise the skirts of the trees to above head height.
Disposal of Cuttings
The problem will be disposing of the cuttings. We need as many residents near the green to bring their green waste bins out for us to use. Also if anyone knows of a person who can bring a trailer and dispose of the cuttings this would also be very helpful. Without the bins and/or a trailer we will have to bag the cuttings and take them to the tip, but this will restrict how many trees we can tackle.
If you live near the green please come along to help, we are a friendly bunch of volunteers.
If you have any questions please contact ADAS on adascontact@gmail.com