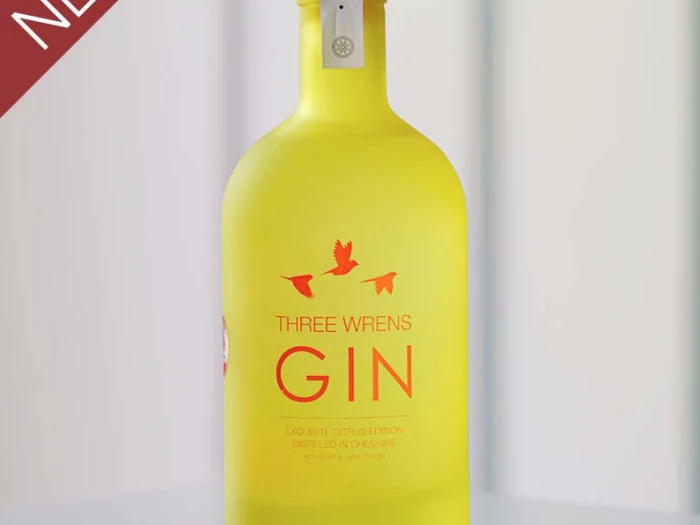 Three Wrens Gin, based in Combermere, Cheshire, are making a huge splash this summer, launching a new gin on 24th May, made with rare and unusual citrus fruit from across the globe.
The new expression features the rare Jara lemon, alongside Italian Bergamot, Kumquat, Pomelo & Shikuwasa.
Presented in a stunning translucent yellow bottle, the gin is best served with Mediterranean Tonic and a slice of Jara lemon, or in a 'white lady' cocktail.
The innovative gin producer has put recipes on the rear of the bottles for customers to enjoy making cocktails at home.