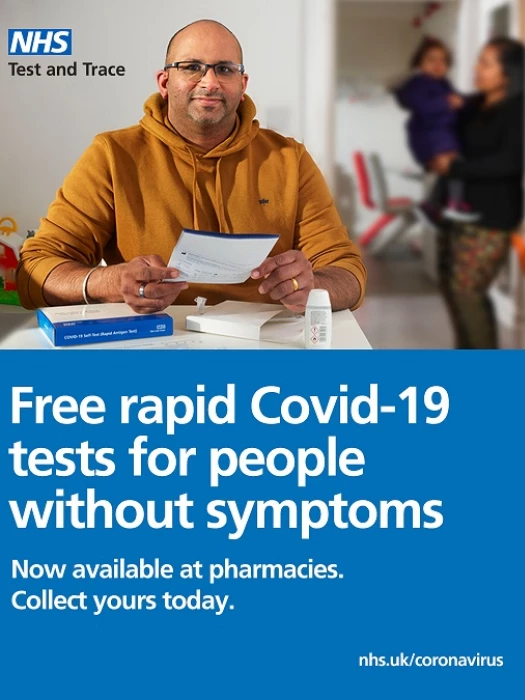 Hi all.
It is great to see people out and about in the village.
I have some important information RE asymptomatic COVID testing.
We are now distributing FREE lateral flow test kits, supporting the NHS.
MOST IMPORTANT
If you have symptoms, the guidance remains to stay at home and book a PCR test via NHS 119.
The guidance for the lateral flow tests available here at Boots, for people not displaying symptoms, is as follows.
1) The tests help identify people who are positive for COVID-19 but do not have symptoms.
2) A negative result does not guarantee someone doesn't have COVID-19. It is important to continue following Government guidelines and restrictions.
3) Instructions on how to use the test and report your results are inside the box.
4) It is important to report your results, whether positive or negative. This helps the NHS identify areas where asymptomatic cases of COVID-19 are rising and declining so we can all keep each other safe. When you report your result, you will be provided with information on the next steps you need to take.
5) Make a note of the lot number of the test kit used, in case you need to report any incidents related to the device, test instructions, harm or injury. Details on how you can report any incidents can be found in the instructions within the box.

We will ask a couple of questions when you are collecting, this is just to help the NHS to understand who is being tested.
Please ask when you are next in store – we have plenty in stock.
Kind regards
Catherine Corbett
Store Manager
Boots Audlem
1289
01270 811245