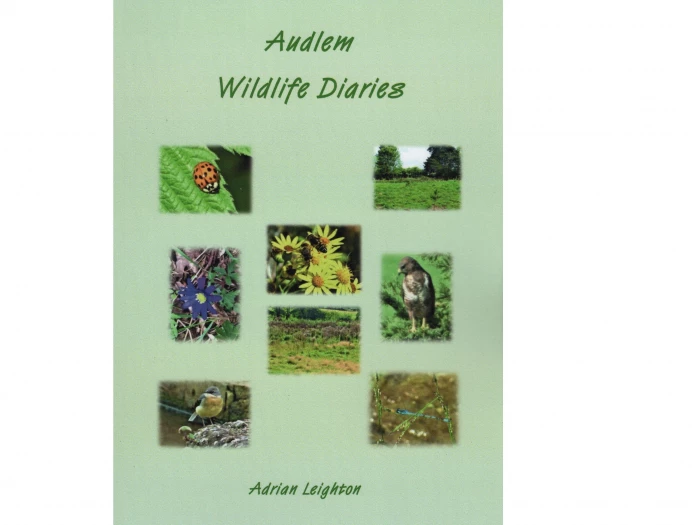 Audlem Wildlife Diaries – The Book by Adrian Leighton

Following the very favourable response that there has been to my wildlife articles on AudlemOnLine, I have now compiled them into a book entitled "Audlem Wildlife Diaries". There are 28 articles which I have updated and which span a whole year starting in Lockdown 2020. Also included is the Wildlife Quiz which was posted for Christmas last year.

In addition, I am very pleased to include some original artwork by Christine Johnson, who runs the Audlem Art Group.

I hope that as well as giving an informative overview of the nature found on Turnpike Fields and the Canal towpath that it will provide a guide to what to look out for at different times of the year.

All monies raised from the sale of the book will go towards projects that benefit the wildlife of Turnpike Fields and our care and enjoy of it.

Whether its for a quiet winter read by the fire dreaming of summer or as a useful Christmas present, you can purchase a copy for £8-95p from myself or from Audlem Mill Shop or Williams Newsagents.