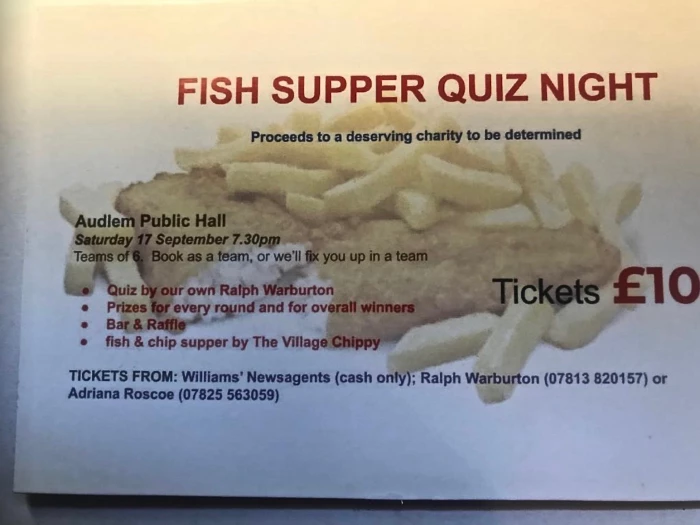 As all will recall we are presenting the very popular night in the Quiz Public Hall on 17th September at 7.30
All surplus proceeds are to go to the emergency relief fund to aid the Ukrainian people.
It is a fact that most have tended to forget just what the population of The Ukraine are facing every day. Imagine all your services are gone! No water, electricity , waste collection , sewage systems !!
I must thank a very generous villager who stopped me yesterday and gave us a fine donation for our cause. What a fine village this really is.
Those who wish to buy a ticket please contact me or Adriana . Tickets are £10 which includes a fish and chip supper from our Village Chippy – Paul and his team.
We have sold many already and we are keeping numbers tight to ensure all have a great night . I am the quiz master and look forward to testing your grey matter .
We will have the Bar and a Raffle of course .
Contact me on 07813 820157 or email on rjw@notrubraw.com