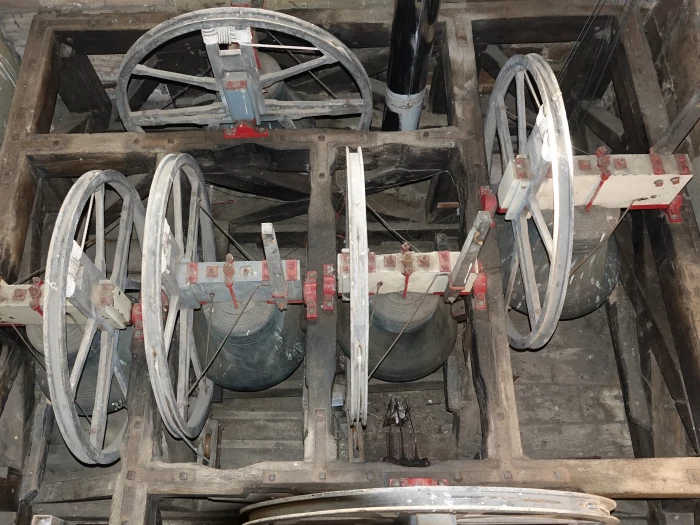 Audlem St James Bell Restoration Appeal (ABRA)
All may be quiet on the ringing front, but we have been very busy behind the scenes.
You will remember one of our bell surveys stated that the bell frame was in need of replacement because of structural implications for the tower. However, the Diocesan architect is unhappy to approve the removal of a three-hundred-year-old structure from a Grade 1 listed building without robust evidence of its necessity. To that end, the Diocese has asked us to provide a report from a structural engineer. We have instructed an engineer experienced in this field, but due to Covid restrictions, he is unable to visit the tower at present.
Obviously, this has delayed any grant applications because most bodies require a Faculty to be in place first – planning permission in Diocesan parlance. It has also meant that we have not been able to appoint our preferred contractor yet.
But some good news, we have raised over £25,000 so far, and on behalf of ABRA I would like to extend a big thank you to all who have contributed in these difficult times.
John Vickers.
for more information please click https://chesterdg.org.uk/brf-projects-audlem-01/