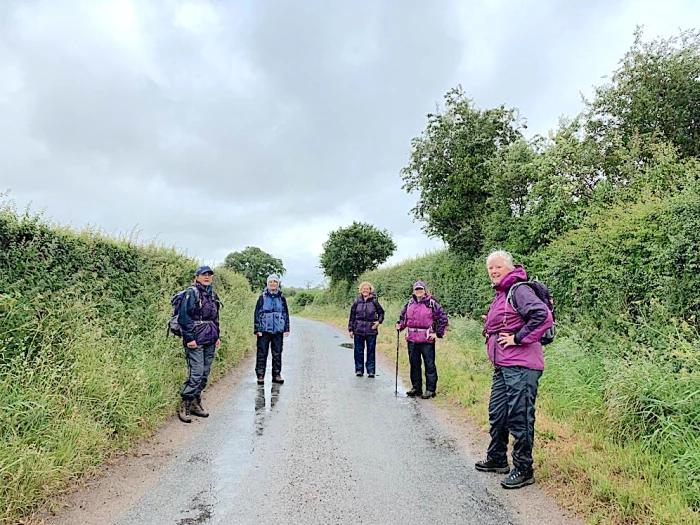 PLEASE NOTE: -
As the roadworks in the village are being delayed and could affect access to the village and Audlem Car Park, we will meet at the start point in Whitchurch at 9.45. If non-members wish to join this walk, please email audlemramblers@hotmail.co.uk so we can look out for you.

Below are details of walk as published on Wednesday:-
Our next walk led by Jeanette Shenton is 4.2 miles at Whitchurch on Saturday 31st October, meet Audlem Car Park 9.30 am
Start:-
The walk starts at Newtown Car Park, Whitchurch, SY13 1DE. Parking costs 30p per hour and you can pay in cash or contactless. There are no toilets at the car park.
Description:-
This is a 4.2 mile walk that is gently undulating, crossing fields, footbridges and Hill Valley Golf Course. There are 10 stiles to cross, but most are in very good condition.
On the recce there were cattle in one of the fields and conditions were good. However, if there has been a lot of rain leading up to the walk there are some areas that may be muddy.
Dogs would need to be kept on a lead in the fields with cattle and also when walking across the golf course

NB All walkers must have suitable footwear and be prepared for adverse weather, carry food and water to last for the entire walk and be suitably fit for the various lengths of walk.
Each walk is led by a nominated leader who will carry some first-aid equipment. The leader has the right to refuse to include in a group anyone who is felt not be adequately equipped.


Non-members of Audlem Rambling Society (ARS) are welcome to come on a walk but areexpected to join ARS and pay the membership fee after a trial walk or two.