Worry over rural post offices
By Audlem Webteam - 16th January 2006 8:15am
There are reports that the Government has back-tracked on a pledge to hold public consultation over the future funding of 8,500 rural post offices before a deadline this spring on what to do about them, reported yesterday's Independent on Sunday.
The Government has spent £150 million a year since 2003 supporting rural branches. The payments, however, are due to stop in April 2008, at the end of a two-year notice period. There had been promises to Postwatch, a consumer watchdog, and the charity Age Concern that a "full and public" consultation would be held ahead of the two-year notice period. A senior source at Royal Mail has said that there has been a change of mind by Government and there are no longer plans to hold a consultation before the April deadline. The DTI insisted a consultation would still go ahead but was unable to say when.
Post offices have suffered because of the way state benefits are paid directly to bank accounts. Asking for benefits to paid via the post office is an important way to maintain a vital local service. Royal Mail has already closed 3,500 branches in recent years.
popular recent storiesAlso in the news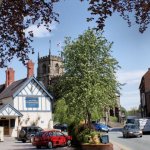 Fri 13 Dec 6:30am | hits: 821
Declared at 5,35amEdward Timpson Conservative 30,085Terry SavageLabour11,652Antoinette SandbachLiberal Democrat 9,582Louise Jewkes Green1,191Andrea Allen UKIP..
Sun 08 Dec 6:09am | hits: 811
CAROLS IN THE SQUARE. 20th DecemberADAS are holding carols in the squareMusic will be by Crewe Brass BandSanta will be there handing out sweets to the childrenThere will be free hot soup supplied by The Lord CombermereSafety barriers loaned by ASETFree carol sheets (please return to ADAS)Donations gratefully...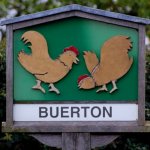 Mon 09 Dec 6:09am | hits: 797
My partner has lost a gold ring set with blue and white saphires. The loss was discovered on Saturday 7th and she last remembers having it when she was at the WI Christmas Party at the Scout Hall on Friday 6th.It could be literally anywhere between there and Buerton. We would be more than happy to reward anyone who finds it and is kind enough to return it to her. It has great sentimental...