Historic working boat horse-drawn through Audlem
By Audlem Webteam - 9th July 2006 10:51am
This week's Market Drayton Advertiser (available at Williams' newsagents at 35p) carries a front page picture of Queenie, the horse that pulled the 10 ton working boat called Gifford, which stopped off at Audlem on its journey southwards. The horse and the 72 foot historic narrowboat, which was on loan from the Ellesmere Port Boat Museum, were travelling to Oldbury where the boat will go on display to commemorate the 40th anniversary of the closure of the Oldbury Boatyard where Gifford was built 80 years ago.
Gifford was always horesdrawn until around the 1950's when it was fitted with a motor but it returned to horsepower for this special trip arranged by the Boat Musem Society and the Shropshire Union Canal Society. Queenie was looked after through the trip by her owner Sue Day. She said: "We wanted to do this to celebrate the horsedrawn working boat and try to preserve it's long history."
The return journey to Ellesmere Port will be well worth looking out for if you missed the southbound leg.
popular recent storiesAlso in the news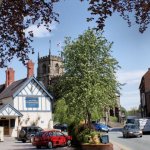 Fri 13 Dec 6:30am | hits: 821
Declared at 5,35amEdward Timpson Conservative 30,085Terry SavageLabour11,652Antoinette SandbachLiberal Democrat 9,582Louise Jewkes Green1,191Andrea Allen UKIP..
Sun 08 Dec 6:09am | hits: 811
CAROLS IN THE SQUARE. 20th DecemberADAS are holding carols in the squareMusic will be by Crewe Brass BandSanta will be there handing out sweets to the childrenThere will be free hot soup supplied by The Lord CombermereSafety barriers loaned by ASETFree carol sheets (please return to ADAS)Donations gratefully...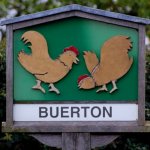 Mon 09 Dec 6:09am | hits: 797
My partner has lost a gold ring set with blue and white saphires. The loss was discovered on Saturday 7th and she last remembers having it when she was at the WI Christmas Party at the Scout Hall on Friday 6th.It could be literally anywhere between there and Buerton. We would be more than happy to reward anyone who finds it and is kind enough to return it to her. It has great sentimental...