Strange lights over Woore
By Roy Plume - 16th November 2019 6:07am
These pictures were taken a few days ago by Roy Plume
Roy asks "Anybody know what caused this strange sky over Woore road way?".
He adds
"Very strange; there may have been a bonfire somewhere down the Woore road and they were rocket trails but that is a guess. Could be seen out the front of my house as well."
popular recent storiesAlso in the news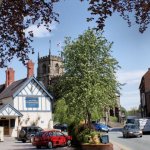 Fri 13 Dec 6:30am | hits: 853
Declared at 5,35amEdward Timpson Conservative 30,085Terry SavageLabour11,652Antoinette SandbachLiberal Democrat 9,582Louise Jewkes Green1,191Andrea Allen UKIP..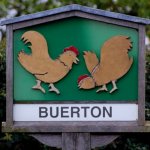 Mon 09 Dec 6:09am | hits: 803
My partner has lost a gold ring set with blue and white saphires. The loss was discovered on Saturday 7th and she last remembers having it when she was at the WI Christmas Party at the Scout Hall on Friday 6th.It could be literally anywhere between there and Buerton. We would be more than happy to reward anyone who finds it and is kind enough to return it to her. It has great sentimental...
Fri 13 Dec 6:07am | hits: 764
Clare has asked AudlemOnline to publish the following sad statementSadly the effects of losing Adam in such a tragic way and the last 19 months have taken their toll on mine and my family's health.Whilst we, with the support of our fabulous staff and customers have continued for as long as we can. I have had to recently take the very difficult decision to stop trading as Finefoodies...