By Joe Hoyle - 5th October 2018 6:08am
Many thanks to Joe Hoyle and others who sent us this message:
The Lease for the Shroppie Fly is being sold at auction for Punch Taverns on the 16th October by Allsops Auctioneers in London.
The building is such an iconic part of Audlem and is known far and wide. Should it be a community pub for Audlem?! I will be interested to hear your views.
Copy and paste this link into your browser to go to the website
https://www.auction.co.uk/commercial/LotDetails.asp?A=1057&MP=24&ID=1057000086&S=L&O=A
Ed: The Shroppie Fly is in a prime location at Audlem but has never seemed to achieve it's full potential in recent years. AOL webteam would also be interested in your views on what future it should have.
popular recent storiesAlso in the news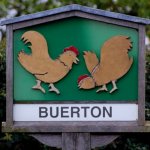 Mon 09 Dec 6:09am | hits: 784
My partner has lost a gold ring set with blue and white saphires. The loss was discovered on Saturday 7th and she last remembers having it when she was at the WI Christmas Party at the Scout Hall on Friday 6th.It could be literally anywhere between there and Buerton. We would be more than happy to reward anyone who finds it and is kind enough to return it to her. It has great sentimental...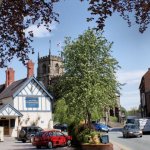 Fri 13 Dec 6:30am | hits: 783
Declared at 5,35amEdward Timpson Conservative 30,085Terry SavageLabour11,652Antoinette SandbachLiberal Democrat 9,582Louise Jewkes Green1,191Andrea Allen UKIP..
Sun 08 Dec 6:09am | hits: 781
CAROLS IN THE SQUARE. 20th DecemberADAS are holding carols in the squareMusic will be by Crewe Brass BandSanta will be there handing out sweets to the childrenThere will be free hot soup supplied by The Lord CombermereSafety barriers loaned by ASETFree carol sheets (please return to ADAS)Donations gratefully...