By Webteam - 19th May 2020 6:08am
The first item in Mr Perry's report is not surprisingly about the potential easing of some of the lockdown restrictions soon
"Well another week has passed, eight weeks now since the school closed for the majority of you. This has been an interesting week with the Prime Minister's speech on how lockdown will be eased over the next weeks if we keep to what the government are telling us. After May half term children will be coming back to school at some point and I know this will be a worrying time for all parents. I can reassure you that social distancing and handwashing has always been a key priority since the school closed. After my meeting with the Senior Leadership team, Headteachers and the Local Authority we are putting together robust action plans and new risk assessments over the next few weeks to ensure the safety of the children, staff and families who come back to school. Further details will be forwarded to you over the coming weeks as we know more on which classes will be phased back first and how this will look in school.
"I still would like to emphasise that school will not open as normal as a whole school until September. I promise to keep you up to date with anything that I hear as I know you will all be eager to know what the plans are, so are we. We will carry on communicating with you and ensuring that you are informed through the website, parent mail and text messages. Take care, look after yourselves and remember, some of us are still in school if you need support, help or advice."
The full report can be read by clicking on the link below the photo.
This week's challenge
Today's challenge is a geography one. I have sent you a blank map of Europe. The challenge is to identify the following countries on the map: (If you want to really challenge yourself you could try to identify some others too).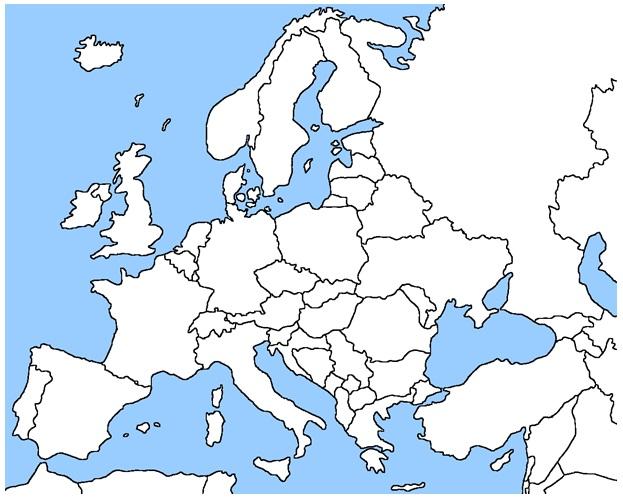 1. England, Scotland and Wales
2. France
3. Spain
4. Germany
5. Denmark
6. Poland
7. Italy
8. Turkey
9. Austria
10. Netherlands
popular recent storiesAlso in the news