Parish Council - Village Community Working Group
By Ralph Warburton - 10th November 2019 6:09am
I write this as a new member of Audlem Parish Council, who has decided that after many years of being a critic of the Council, I should instead endeavour to express my ideas and desires for positive outcomes for the village via my duties as a Councillor.
We are delighted to say that under the new Chairmanship of Steve Boyes and the addition of new and enthusiastic Councillors, APC now has a body of Village representatives who are willing and able to encounter new challenges and help the Village and its various Community groups in guiding the Village ever forwards. To this end, our chairman has set up internal working groups with defined duties and responsibilities.
Village Community Working Group
Councillors David Higham, Pat Salt, Suzie Warren, Paul Barrett, Lorna Matthews and myself make up the team whose remit is to work close with the over thirty groups that make up the fine spirit we have in Audlem.
Following the working group's inaugural meeting, we are posting this on the AudlemOnline website, as agreed with Councillor Steve Boyes. This done in the desire to be more informative with the community at large and to invite feedback from groups in Audlem.
It is for sure a great start that — in our inaugural meeting — we all stand together and we will begin to meet with all such groups over the next weeks and months to determine just how we can, as councillors, help you in your planning and financing.
We will publish a list of all those we have identified and ask that you tell me if we have missed any and confirm your contact that we will need to set in motion this very promising determination to help and indeed to be a truly active part of the community overall.
Ralph Warburton on behalf of Audlem Parish Council
popular recent storiesAlso in the news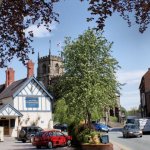 Fri 13 Dec 6:30am | hits: 853
Declared at 5,35amEdward Timpson Conservative 30,085Terry SavageLabour11,652Antoinette SandbachLiberal Democrat 9,582Louise Jewkes Green1,191Andrea Allen UKIP..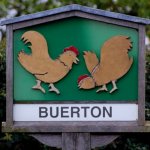 Mon 09 Dec 6:09am | hits: 803
My partner has lost a gold ring set with blue and white saphires. The loss was discovered on Saturday 7th and she last remembers having it when she was at the WI Christmas Party at the Scout Hall on Friday 6th.It could be literally anywhere between there and Buerton. We would be more than happy to reward anyone who finds it and is kind enough to return it to her. It has great sentimental...
Fri 13 Dec 6:07am | hits: 764
Clare has asked AudlemOnline to publish the following sad statementSadly the effects of losing Adam in such a tragic way and the last 19 months have taken their toll on mine and my family's health.Whilst we, with the support of our fabulous staff and customers have continued for as long as we can. I have had to recently take the very difficult decision to stop trading as Finefoodies...