By Webteam - 7th October 2018 6:04am
The 7th of October 1959
Southend Pier is both the longest and arguably the most jinxed in the world. The 1830 wooden pier just 600 feet long has evolved over the years to be an iron construction over a mile and a third in length.
For well over a century the history of the pier was one of developing facilities and increasing use by holidaymakers, barring the WWII years. From 1939 to 1945 the pier was designated HMS Leigh and used as a mustering point for convoys and the location of Thames Estuary naval control staff. Then on October 7 1959 disaster struck.
Sometime in the evening a fire began in the Victorian pavilion towards the shore end of the pier. This wooden structure went up like a tinderbox. Between 300 and 500 visitors were at the far end of the pier more than a mile away from the pavilion when the blaze began. As the wooden planking potentially provided a route for the fire to travel seawards the situation was worrying. The stranded holidaymakers disconcertingly had to walk towards the flames, and then descend into waiting boats that ferried them back to the shore, bypassing the blaze: the whole incident provided more than two hours of free entertainment to a large crowd on the shore side of the conflagration.
This was not the end of the Southend Pier , however, with repairs quickly effected and the pavilion replaced by a bowling alley. But it was the start of a remarkable run of disasters: in 1976, 1995, and 2005 further fires wreaked havoc there; and in June 1984 the MV Kingsabbey smashed a 70 foot hole in the pier, causing damage that was not completely repaired until 1989.
popular recent storiesAlso in the news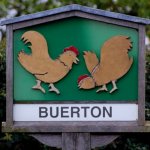 Mon 09 Dec 6:09am | hits: 784
My partner has lost a gold ring set with blue and white saphires. The loss was discovered on Saturday 7th and she last remembers having it when she was at the WI Christmas Party at the Scout Hall on Friday 6th.It could be literally anywhere between there and Buerton. We would be more than happy to reward anyone who finds it and is kind enough to return it to her. It has great sentimental...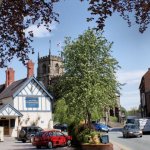 Fri 13 Dec 6:30am | hits: 783
Declared at 5,35amEdward Timpson Conservative 30,085Terry SavageLabour11,652Antoinette SandbachLiberal Democrat 9,582Louise Jewkes Green1,191Andrea Allen UKIP..
Sun 08 Dec 6:09am | hits: 781
CAROLS IN THE SQUARE. 20th DecemberADAS are holding carols in the squareMusic will be by Crewe Brass BandSanta will be there handing out sweets to the childrenThere will be free hot soup supplied by The Lord CombermereSafety barriers loaned by ASETFree carol sheets (please return to ADAS)Donations gratefully...