On this day - November 13th
By Webteam - 13th November 2019 6:01am
Fantasia
is a 1940 American animated film produced by Walt Disney and released by Walt Disney Productions. With story direction by Joe Grant and Dick Huemer, and production supervision by Ben Sharpsteen, it is the third Disney animated feature film. The film consists of eight animated segments set to pieces of classical music conducted by Leopold Stokowski, seven of which are performed by the Philadelphia Orchestra. Music critic and composer Deems Taylor acts as the film's Master of Ceremonies, providing a live-action introduction to each animated segment.
Disney settled on the film's concept as work neared completion on The Sorcerer's Apprentice, an elaborate Silly Symphonies short designed as a comeback role for Mickey Mouse, who had declined in popularity. As production costs grew higher than what it could earn, Disney decided to include the short in a feature-length film with other segments set to classical pieces. The soundtrack was recorded using multiple audio channels and reproduced with Fantasound, a pioneering sound reproduction system that made Fantasia the first commercial film shown in stereophonic sound.
Fantasia was first released as a theatrical roadshow held in thirteen U.S. cities from November 13, 1940. While acclaimed by critics, it was unable to make a profit due to World War II cutting off distribution to the European market, the film's high production costs, and the expense of leasing theatres and installing the Fantasound equipment for the roadshow presentations. The film was subsequently reissued multiple times with its original footage and audio being deleted, modified, or restored in each version. Fantasia is the 23rd highest-grossing film of all time in the U.S. when adjusted for inflation. The Fantasia franchise has grown to include video games, Disneyland attractions, and a live concert.
popular recent storiesAlso in the news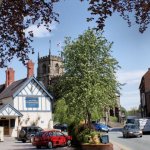 Fri 13 Dec 6:30am | hits: 853
Declared at 5,35amEdward Timpson Conservative 30,085Terry SavageLabour11,652Antoinette SandbachLiberal Democrat 9,582Louise Jewkes Green1,191Andrea Allen UKIP..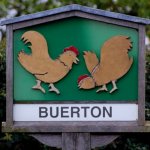 Mon 09 Dec 6:09am | hits: 803
My partner has lost a gold ring set with blue and white saphires. The loss was discovered on Saturday 7th and she last remembers having it when she was at the WI Christmas Party at the Scout Hall on Friday 6th.It could be literally anywhere between there and Buerton. We would be more than happy to reward anyone who finds it and is kind enough to return it to her. It has great sentimental...
Fri 13 Dec 6:07am | hits: 763
Clare has asked AudlemOnline to publish the following sad statementSadly the effects of losing Adam in such a tragic way and the last 19 months have taken their toll on mine and my family's health.Whilst we, with the support of our fabulous staff and customers have continued for as long as we can. I have had to recently take the very difficult decision to stop trading as Finefoodies...