On this day - November 12th
By Webteam - 12th November 2019 6:01am
The Tirpitz is sunk
Tirpitz was the second of two Bismarck-class battleships built for Nazi Germany's Kriegsmarine (navy) during World War II.. Like her sister ship Bismarck, Tirpitz was armed with a main battery of eight 38-centimetre (15 in) guns in four twin turrets. After a series of wartime modifications she was 2000 tonnes heavier than Bismarck, making her the heaviest battleship ever built by a European navy.
After completing sea trials in early 1941, Tirpitz briefly served as the centrepiece of the Baltic Fleet, which was intended to prevent a possible break-out attempt by the Soviet Baltic Fleet. In early 1942, the ship sailed to Norway to act as a deterrent against an Allied invasion. While stationed in Norway, Tirpitz was also intended to be used to intercept Allied convoys to the Soviet Union, and two such missions were attempted in 1942. This was the only feasible role for her, since the St Nazaire Raid had made operations against the Atlantic convoy lanes too risky. Tirpitz acted as a fleet in being, forcing the British Royal Navy to retain significant naval forces in the area to contain the battleship.
In September 1943, Tirpitz, along with the battleship Scharnhorst, bombarded Allied positions on Spitzbergen, the only time the ship used her main battery in an offensive role. Shortly thereafter, the ship was damaged in an attack by British mini-submarines and subsequently subjected to a series of large-scale air raids. On 12 November 1944, British Lancaster bombers equipped with 12,000-pound "Tallboy" bombs scored two direct hits and a near miss which caused the ship to capsize rapidly. A deck fire spread to the ammunition magazine for one of the main battery turrets, which caused a large explosion. Figures for the number of men killed in the attack range from 950 to 1,204.
Between 1948 and 1957, the wreck was broken up by a joint Norwegian and German salvage operation.
popular recent storiesAlso in the news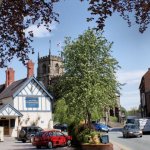 Fri 13 Dec 6:30am | hits: 853
Declared at 5,35amEdward Timpson Conservative 30,085Terry SavageLabour11,652Antoinette SandbachLiberal Democrat 9,582Louise Jewkes Green1,191Andrea Allen UKIP..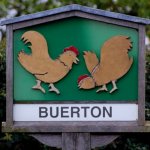 Mon 09 Dec 6:09am | hits: 803
My partner has lost a gold ring set with blue and white saphires. The loss was discovered on Saturday 7th and she last remembers having it when she was at the WI Christmas Party at the Scout Hall on Friday 6th.It could be literally anywhere between there and Buerton. We would be more than happy to reward anyone who finds it and is kind enough to return it to her. It has great sentimental...
Fri 13 Dec 6:07am | hits: 764
Clare has asked AudlemOnline to publish the following sad statementSadly the effects of losing Adam in such a tragic way and the last 19 months have taken their toll on mine and my family's health.Whilst we, with the support of our fabulous staff and customers have continued for as long as we can. I have had to recently take the very difficult decision to stop trading as Finefoodies...