By Webteam - 4th August 2018 6:01am
The United States Revenue Cutter Service was established by an act of Congress on 4th August 1790 as the Revenue-Marine upon the recommendation of Secretary of the Treasury Alexander Hamilton to serve as an armed customs enforcement service.
Immediately after the American Revolutionary War the new United States was struggling to stay afloat financially. National income was desperately needed, and the government determined that a great deal of this income would come from tariffs on imports.
Because of rampant smuggling, the need was immediate for strong enforcement of tariff laws. The United States Congress, urged on by Secretary of the Treasury Alexander Hamilton, created the Revenue-Marine which was later renamed the Revenue Cutter Service on 31th July 1894
The Revenue Cutter Service operated under the authority of the U.S. Department of the Treasury. On 28th January 1915, the service was merged by an act of Congress with the United States Life-Saving Service to form the United States Coast Guard.
What is the current tariff rate for Bananas imported into the USA?
Find out here...
Bananas can be imported into the USA under a zero rate tariff — HTS number 08039000, bound by the WTO.
In 2017 bananas to the declared value of US$2,116,068,000 were imported into the USA.
popular recent storiesAlso in the news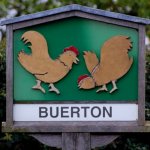 Mon 09 Dec 6:09am | hits: 784
My partner has lost a gold ring set with blue and white saphires. The loss was discovered on Saturday 7th and she last remembers having it when she was at the WI Christmas Party at the Scout Hall on Friday 6th.It could be literally anywhere between there and Buerton. We would be more than happy to reward anyone who finds it and is kind enough to return it to her. It has great sentimental...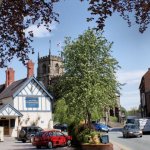 Fri 13 Dec 6:30am | hits: 783
Declared at 5,35amEdward Timpson Conservative 30,085Terry SavageLabour11,652Antoinette SandbachLiberal Democrat 9,582Louise Jewkes Green1,191Andrea Allen UKIP..
Sun 08 Dec 6:09am | hits: 781
CAROLS IN THE SQUARE. 20th DecemberADAS are holding carols in the squareMusic will be by Crewe Brass BandSanta will be there handing out sweets to the childrenThere will be free hot soup supplied by The Lord CombermereSafety barriers loaned by ASETFree carol sheets (please return to ADAS)Donations gratefully...