On this Day - 8th October
By Webteam - 8th October 2018 6:04am
Britain joins the Exchange Rate Mechanism
The 8th of October 1990
Prime Minister Margaret Thatcher seemed less than on fire about joining the Exchange Rate Mechanism, the system begun in 1979 with the eventual aim in mind of full monetary union. Chancellor John Major stated the government looked upon the move as a counter inflationary method. Some of Britain's fellow EEC members suspected the British were getting in to wreck the thing. The messages from the start were mixed, and many wondered how long the experiment could last.
Britain entered the system at DM2.95 to the Pound, which some felt to be far too high to give British exporters a chance in the market. The band allowed for fluctuation of the Pound was 6 per cent, not a good sign when only the ever unstable Italian economy had been given this leeway, the rest of the members working within 2.5 per cent. British interest rates were over 14 per cent at this time, which allied to the high rate set against the Mark also did not augur well for what remained of British industry.
The markets in Britain, however, reacted well to the move, and on the first day of membership the Pound strengthened to DM3.03.
Was entry into the ERM a sign of desperation? Inflation was high, hovering around 9 per cent. Interest rates were high, government borrowing was high, the balance of payment deficit was very high, and the seemingly untouchable Thatcher was under political pressure from her colleagues in the cabinet. Membership of the system should provide some protection from wild fluctuations in the exchange rate of the Pound.
But as it proved, only for so long. Less than two years later, on September 16 1992 , Britain exited the ERM with the Pound under attack by currency speculators.
popular recent storiesAlso in the news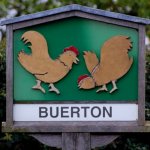 Mon 09 Dec 6:09am | hits: 784
My partner has lost a gold ring set with blue and white saphires. The loss was discovered on Saturday 7th and she last remembers having it when she was at the WI Christmas Party at the Scout Hall on Friday 6th.It could be literally anywhere between there and Buerton. We would be more than happy to reward anyone who finds it and is kind enough to return it to her. It has great sentimental...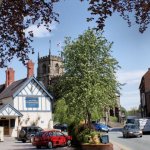 Fri 13 Dec 6:30am | hits: 783
Declared at 5,35amEdward Timpson Conservative 30,085Terry SavageLabour11,652Antoinette SandbachLiberal Democrat 9,582Louise Jewkes Green1,191Andrea Allen UKIP..
Sun 08 Dec 6:09am | hits: 781
CAROLS IN THE SQUARE. 20th DecemberADAS are holding carols in the squareMusic will be by Crewe Brass BandSanta will be there handing out sweets to the childrenThere will be free hot soup supplied by The Lord CombermereSafety barriers loaned by ASETFree carol sheets (please return to ADAS)Donations gratefully...