On this day - 6th October
By Webteam - 6th October 2018 6:03am
When Jason Lewis started his epic journey in July 1994 he was 26 and John Major was Prime Minister. When he walked the last mile of the 46,505 he covered, striding to the Greenwich Observatory pulling his pedal-boat Moksha, Lewis was 40 and Gordon Brown was PM. He had been absent throughout the Blair years and then some.
Without using engine-power or even sails Lewis had circumnavigated the globe in 13 years, 2 months, 24 days. His original plan was to take three and a half years, but small things like a crocodile attack, blood-poisoning, muggings, being arrested as a spy, depression, and having both legs broken when a drunk driver ran into him stretched the timescale a bit.
The Catterick -born adventurer crossed the Atlantic by pedal-boat; roller-bladed across the USA; continued to Australia via Hawaii under pedal-power again; kayaked from Oz to Singapore then biked it to the Himalayas which he crossed on foot; pedal-power again got him across the Indian Ocean, as it did the Channel after biking and hiking across Africa, the Middle East, and Europe.
And what had he missed most? Apparently warm beer and the British sense of humour.
popular recent storiesAlso in the news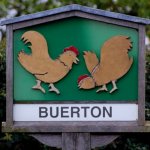 Mon 09 Dec 6:09am | hits: 785
My partner has lost a gold ring set with blue and white saphires. The loss was discovered on Saturday 7th and she last remembers having it when she was at the WI Christmas Party at the Scout Hall on Friday 6th.It could be literally anywhere between there and Buerton. We would be more than happy to reward anyone who finds it and is kind enough to return it to her. It has great sentimental...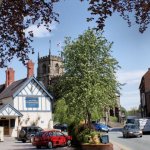 Fri 13 Dec 6:30am | hits: 783
Declared at 5,35amEdward Timpson Conservative 30,085Terry SavageLabour11,652Antoinette SandbachLiberal Democrat 9,582Louise Jewkes Green1,191Andrea Allen UKIP..
Sun 08 Dec 6:09am | hits: 781
CAROLS IN THE SQUARE. 20th DecemberADAS are holding carols in the squareMusic will be by Crewe Brass BandSanta will be there handing out sweets to the childrenThere will be free hot soup supplied by The Lord CombermereSafety barriers loaned by ASETFree carol sheets (please return to ADAS)Donations gratefully...