Louise Jewkes, Green Party Candidate
By John Knight - 20th November 2019 6:08am
Louise Jewkes says:-
"I am standing for the Green Party because I am a passionate Remainer who would like to have a planet to remain on. I believe that there is only one thing we should be worrying about and it isn't Brexit — it is the environment. It is no longer Climate Change but a Climate Emergency!
"No-deal, a worse deal or revoking Article 50 will be pointless if we have destroyed this planet. There is no Planet B that we can leave to.
"Common sense tells us that the world's resources are finite and we need to stop plundering them and we need to do it now.
"I am also standing because I want society to be fairer. The problem with this Government is that the poor are not poor enough and the rich are not rich enough. Why are the poor being made to bear the brunt of austerity? The gulf between the rich and poor is growing bigger.
"I would like everyone to have a chance to improve their standard of living regardless of their class, age, gender, race or sexuality.
"I would like to help reduce the need for food banks. I cannot believe that people fear starving in Britain 2019.
"I am tired of the disabled being used as scapegoats in society when they weren't to blame of the banking crisis.
"Instead of just pouring millions of pounds into mental health care, I would like to ensure that we have a fairer and kinder society which would reduce the burgeoning problems with poor mental health. Is it any wonder that people are depressed and anxious when jobs are scarce and benefits are being cut?
"I would like to see the 'I' be put back where it belongs into community. We are stronger together than we are individually!"
popular recent storiesAlso in the news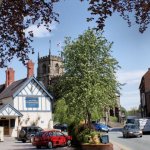 Fri 13 Dec 6:30am | hits: 853
Declared at 5,35amEdward Timpson Conservative 30,085Terry SavageLabour11,652Antoinette SandbachLiberal Democrat 9,582Louise Jewkes Green1,191Andrea Allen UKIP..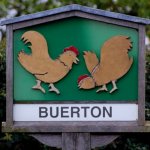 Mon 09 Dec 6:09am | hits: 803
My partner has lost a gold ring set with blue and white saphires. The loss was discovered on Saturday 7th and she last remembers having it when she was at the WI Christmas Party at the Scout Hall on Friday 6th.It could be literally anywhere between there and Buerton. We would be more than happy to reward anyone who finds it and is kind enough to return it to her. It has great sentimental...
Fri 13 Dec 6:07am | hits: 764
Clare has asked AudlemOnline to publish the following sad statementSadly the effects of losing Adam in such a tragic way and the last 19 months have taken their toll on mine and my family's health.Whilst we, with the support of our fabulous staff and customers have continued for as long as we can. I have had to recently take the very difficult decision to stop trading as Finefoodies...