Harvest, Music and Drama Skills
By Rebecca Jewitt - 7th October 2018 6:07am
Giving Thanks and Music and Drama Skills!
Our Harvest Service on Wednesday was a wonderful celebration of all of the children and staff's hard work and it was
lovely to share it with so many relatives. Thank you once again for the kind donations sent into school to support
Nantwich Foodbank.
Our Year 4 children travelled to Brine Leas High School on Thursday to rehearse for their special 'Singfest 2019'
performance next term. They all learnt a range of new songs and I know they will be working hard to learn all of the
words with Mrs Stoker and Mr Perry over the coming months. I look forward to hearing their rehearsals!
Reception children's parents joined us for lunch on Wednesday and it was lovely to see how confident the children
were showing their parents what we do at lunchtime and I know many parents commented on the lovely food they ate.
Thank you to the Kitchen Team and the Mid Day Assistants for looking after everyone so well.
PCSO Nick visited us for his half termly lunchtime drop in session on Monday, giving the children an opportunity to ask
him questions and talk to him about his role and any worries they may have. As always, his sessions were tremendously
popular!
Ruby class took part in a special drama workshop yesterday as part of their work on World War 1 this term. They
were also visited by Ann Draper on Wednesday who shared her knowledge of the soldiers from Audlem who died
during World War One, as well as the effect the Spanish Flu had upon the world at the time. The children found this
very interesting and asked lots of questions! Mr Blenkiron and our Year 5s are very grateful for Ann sharing her
historical treasures with them as part of their project.
Click on the Newsletter Link for the full newsletter
popular recent storiesAlso in the news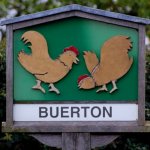 Mon 09 Dec 6:09am | hits: 784
My partner has lost a gold ring set with blue and white saphires. The loss was discovered on Saturday 7th and she last remembers having it when she was at the WI Christmas Party at the Scout Hall on Friday 6th.It could be literally anywhere between there and Buerton. We would be more than happy to reward anyone who finds it and is kind enough to return it to her. It has great sentimental...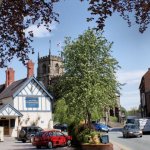 Fri 13 Dec 6:30am | hits: 783
Declared at 5,35amEdward Timpson Conservative 30,085Terry SavageLabour11,652Antoinette SandbachLiberal Democrat 9,582Louise Jewkes Green1,191Andrea Allen UKIP..
Sun 08 Dec 6:09am | hits: 781
CAROLS IN THE SQUARE. 20th DecemberADAS are holding carols in the squareMusic will be by Crewe Brass BandSanta will be there handing out sweets to the childrenThere will be free hot soup supplied by The Lord CombermereSafety barriers loaned by ASETFree carol sheets (please return to ADAS)Donations gratefully...