By Webteam - 18th November 2019 6:08am
Farm Made Tearooms wins Silver Award at the North East Cheshire Business Awards 2019.
In the Start up business of the year category, Farm Made Tearooms was awarded silver award in the North East Cheshire Business Awards on Friday 8th November 2019 at a prestigious awards ceremony at Mere Golf Club, Cheshire.
This award was dedicated to finding a start-up business that has brought a fantastic new product or service to the market, found a niche area to focus on or have overcome all odds to achieve success. The winning businesses will be businesses that demonstrate an ambition to succeed and a thirst to sustain and grow the business in the future.
Farm Made Tearooms was delighted to receive this prestigious silver award.
Hannah Goodwin, owner of Farm Made Tearooms, was thrilled to have been awarded this award and it is a true accolade to the hard-working teams at both tearooms in both Audlem and Rainow. The award will be hung pride of place within the Tearooms along with the previous award won from Taste Cheshire for 'Best Café 2019'.
We would like to take this opportunity to thank all our wonderful customers, locals and supporters for nominating us for such a significant award and making dreams come true. Thank you, Hannah and all the team at Farm Made Tearooms.
Hannah Goodwin
Farm Made Tearooms
Fun. Fresh. Local Food.
www.farmmade.co.uk | 01270 811488 | hello@farmmade.co.uk
popular recent storiesAlso in the news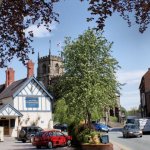 Fri 13 Dec 6:30am | hits: 853
Declared at 5,35amEdward Timpson Conservative 30,085Terry SavageLabour11,652Antoinette SandbachLiberal Democrat 9,582Louise Jewkes Green1,191Andrea Allen UKIP..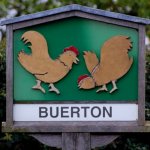 Mon 09 Dec 6:09am | hits: 803
My partner has lost a gold ring set with blue and white saphires. The loss was discovered on Saturday 7th and she last remembers having it when she was at the WI Christmas Party at the Scout Hall on Friday 6th.It could be literally anywhere between there and Buerton. We would be more than happy to reward anyone who finds it and is kind enough to return it to her. It has great sentimental...
Fri 13 Dec 6:07am | hits: 763
Clare has asked AudlemOnline to publish the following sad statementSadly the effects of losing Adam in such a tragic way and the last 19 months have taken their toll on mine and my family's health.Whilst we, with the support of our fabulous staff and customers have continued for as long as we can. I have had to recently take the very difficult decision to stop trading as Finefoodies...