Ensure you have a vote in the Election
By Cheshire East - 14th November 2019 6:09am
Postal vote
Polling cards for the General Election will be dropping through people's letterboxes in the next few days — and Cheshire East Council is urging people to 'act sooner rather than later' if they require a postal vote.
The deadline to apply for a postal vote is 5pm on Tuesday 26 November. Completed forms must be received by the Cheshire East Council elections team before this deadline.
Postal vote packs will then be issued around 27 November to registered voters who requested them.
Register to vote
The deadline to register to vote is also Tuesday 26 November and Cheshire East Council is actively supporting the Electoral Commission's drive to boost voter registration.
Remember: If you're not registered and therefore can't vote — you haven't got a voice.
So, if you are not registered, you could miss out on being able to vote in the upcoming election.
Polling cards are being posted to registered electors. If you have not received your polling card by Monday 18 November, you should contact the council by ringing 0300 123 5016 to ensure you are registered to vote.
Alternatively, if you are not already registered, you can register to vote via the government's Gov.UK website at: www.gov.uk/registertovote
Proxy Vote
The deadline to apply for a proxy vote, where a voter nominates a trusted person to cast a vote on their behalf, is 5pm, Wednesday 4 December. Completed forms must be received by the Cheshire East Council elections team before this deadline.
popular recent storiesAlso in the news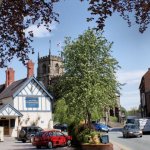 Fri 13 Dec 6:30am | hits: 853
Declared at 5,35amEdward Timpson Conservative 30,085Terry SavageLabour11,652Antoinette SandbachLiberal Democrat 9,582Louise Jewkes Green1,191Andrea Allen UKIP..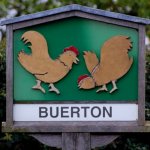 Mon 09 Dec 6:09am | hits: 803
My partner has lost a gold ring set with blue and white saphires. The loss was discovered on Saturday 7th and she last remembers having it when she was at the WI Christmas Party at the Scout Hall on Friday 6th.It could be literally anywhere between there and Buerton. We would be more than happy to reward anyone who finds it and is kind enough to return it to her. It has great sentimental...
Fri 13 Dec 6:07am | hits: 764
Clare has asked AudlemOnline to publish the following sad statementSadly the effects of losing Adam in such a tragic way and the last 19 months have taken their toll on mine and my family's health.Whilst we, with the support of our fabulous staff and customers have continued for as long as we can. I have had to recently take the very difficult decision to stop trading as Finefoodies...