Edward Timpson - Conservative Candidate
By Webteam - 10th November 2019 6:08am
This is the Press Release following Mr Timpson's selection
Edward Timpson has been selected as the Conservative parliamentary candidate for Eddisbury in the forthcoming General Election with a pledge to respect the democratic right of the British people and ensure Brexit is delivered.
The former MP for Crewe and Nantwich was selected by members of the Eddisbury Conservative Association at a packed meeting at Willington Hall in Tarporley on Thursday evening.
His campaign will focus on delivering a successful Brexit for Eddisbury, ensuring that the benefits of leaving the European Union are maximised both economically and socially. He said he will stand up for local residents in Westminster, ensuring their voices are heard, including continuing to improve the lives of vulnerable children and families in Cheshire and across the UK.
After the selection Edward, who is patron of Home-Start Cheshire and an adviser to the Children's Commissioner for England, said: 'I am delighted to be selected as the Conservative candidate for Eddisbury.
'I have lived with my family here for over 30 years, in fact first joining the Eddisbury Conservative Association in 2005, so have strong ties with the area.'In my previous role as MP for Crewe and Nantwich and a Government Minister I had many years of rewarding experience representing Cheshire and am best placed to stand up for the residents here, fighting for them at the heart of Westminster.
'I believe that it's only the Conservatives who can realise the benefits of Brexit and get our country back on the road to a brighter future. All the other parties can offer — including the Liberal Democrats — is more delay and confusion.
'Trying to ignore the referendum and cancel Brexit will just mean we keep on arguing whilst other important issues at home — like the NHS, agriculture, schools and police — don't get the attention they deserve.'
popular recent storiesAlso in the news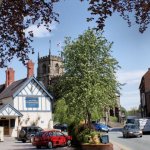 Fri 13 Dec 6:30am | hits: 853
Declared at 5,35amEdward Timpson Conservative 30,085Terry SavageLabour11,652Antoinette SandbachLiberal Democrat 9,582Louise Jewkes Green1,191Andrea Allen UKIP..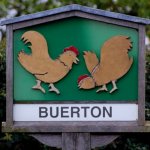 Mon 09 Dec 6:09am | hits: 803
My partner has lost a gold ring set with blue and white saphires. The loss was discovered on Saturday 7th and she last remembers having it when she was at the WI Christmas Party at the Scout Hall on Friday 6th.It could be literally anywhere between there and Buerton. We would be more than happy to reward anyone who finds it and is kind enough to return it to her. It has great sentimental...
Fri 13 Dec 6:07am | hits: 764
Clare has asked AudlemOnline to publish the following sad statementSadly the effects of losing Adam in such a tragic way and the last 19 months have taken their toll on mine and my family's health.Whilst we, with the support of our fabulous staff and customers have continued for as long as we can. I have had to recently take the very difficult decision to stop trading as Finefoodies...