By Derek Jones - 13th November 2019 6:07am
Another busy month to report with boat traffic 'surprisingly' brisk including pre booked boat movements on the flight, a successful programme where the team are advised by text / phone of a boat requesting assistance. All requests and situations covered by the 'A Team well done'
Other information updates include a pre booked visit from C & R T (Anika and Emma) to 'Roll Out' the Active Waterways Project for Cheshire's over 55's to the volunteer team.
Normal duties have also been covered with notice board updates, clearing fallen leaves (see photos) although we feel that the leaves are winning at the moment.
General 'good housekeeping' clearing towpaths of mud and tree debris, clearing quadrants, cutting back overgrown grass verges against the 'armco canal bank edge' plus clearing back and sweeping the back set of steps / path entrance from the Shroppie Fly Pub car park up to the football field, again well done team.
This is all happening when some of the canal volunteering teams are stood down at 'seasons end' winter programme of work.
But not the 'A Team' the flight always requires maintenance, please see cheeky photograph attached from last winters programme of work at lock 14 in Audlem.
The month has been rounded off with a visit to the Anderton Boat Lift, the North West Region Volunteers of the Canal & River Trust were treated to a 'Thank you / Feedback Event'
Lunch included!
To finish this report the team always end their duty period in the shelter of their 'covered accommodation' where they are greeted with the smell of 'bacon butties' in fact 'bacon, egg and mushroom butties' this month, thanks again to 'Robbo'
Not forgetting, all this is happening on the Audlem Flight of locks with the commitment and enthusiasm of the 'A Team'
Derek Jones.
Volunteer Lock Keeper / Lock Ranger.
popular recent storiesAlso in the news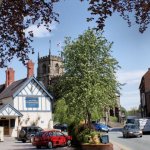 Fri 13 Dec 6:30am | hits: 853
Declared at 5,35amEdward Timpson Conservative 30,085Terry SavageLabour11,652Antoinette SandbachLiberal Democrat 9,582Louise Jewkes Green1,191Andrea Allen UKIP..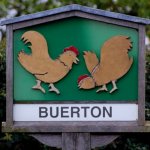 Mon 09 Dec 6:09am | hits: 803
My partner has lost a gold ring set with blue and white saphires. The loss was discovered on Saturday 7th and she last remembers having it when she was at the WI Christmas Party at the Scout Hall on Friday 6th.It could be literally anywhere between there and Buerton. We would be more than happy to reward anyone who finds it and is kind enough to return it to her. It has great sentimental...
Fri 13 Dec 6:07am | hits: 764
Clare has asked AudlemOnline to publish the following sad statementSadly the effects of losing Adam in such a tragic way and the last 19 months have taken their toll on mine and my family's health.Whilst we, with the support of our fabulous staff and customers have continued for as long as we can. I have had to recently take the very difficult decision to stop trading as Finefoodies...