By Deb Lindop - 15th November 2019 6:07am
Two new Funding streams
Two new funding streams from Cheshire East to help make change happen across our communities!
Option 1 My Bright Idea Grants
- up to a maximum award of £250. Provides an opportunity for local residents of Cheshire East who wish to share their skills, interest and passions through volunteering to promote or deliver projects or events that will improve the health and wellbeing of their community
Option 2 Our Community Bright Idea Grants
- This scheme aims to support the continuation and development of not-for-profit organisations and local projects that are created WITH the local community. This will target grant money to ensure that a greater impact is made on local communities WITH local communities.
Deadline: 27th December 2019
Funding amount: Up to £10,000.
CVS will be running some drop-in sessions in early December to read through your applications and so increase your chance of success! Session at Crewe to be arranged.
Please contact CVS on 01270 763 100 for more information or to book a slot
So for all of you who have shared some of your recent fab Bright Ideas with me and are wanting to develop them across Nantwich and the rural areas, here is your opportunity to make them happen and make a great difference to your community -- I am happy to support your ideas going forward
Deb Lindop
Community Development Officer
Delamere House, Crewe
Documents to apply for these grants and to outline the policy can be seen by clicking on the links below the picture.
popular recent storiesAlso in the news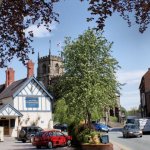 Fri 13 Dec 6:30am | hits: 853
Declared at 5,35amEdward Timpson Conservative 30,085Terry SavageLabour11,652Antoinette SandbachLiberal Democrat 9,582Louise Jewkes Green1,191Andrea Allen UKIP..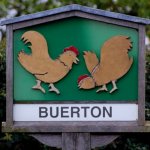 Mon 09 Dec 6:09am | hits: 803
My partner has lost a gold ring set with blue and white saphires. The loss was discovered on Saturday 7th and she last remembers having it when she was at the WI Christmas Party at the Scout Hall on Friday 6th.It could be literally anywhere between there and Buerton. We would be more than happy to reward anyone who finds it and is kind enough to return it to her. It has great sentimental...
Fri 13 Dec 6:07am | hits: 764
Clare has asked AudlemOnline to publish the following sad statementSadly the effects of losing Adam in such a tragic way and the last 19 months have taken their toll on mine and my family's health.Whilst we, with the support of our fabulous staff and customers have continued for as long as we can. I have had to recently take the very difficult decision to stop trading as Finefoodies...