Audlem Zen Meditation Group
By Chris Hughes - 20th November 2019 6:08am
A reminder that the Audlem Zen Meditation Group has been meeting on Monday evenings for the last couple of years
Mindfulness-based stress reduction
Zen meditation is different to that taught in the meditation classes, and is the basis of the meditation used in Mindfulness practice (MBSR etc). The Zen group also provides opportunities for going further into Zen practice, for those who are interested.
For further details, contact Chris on 812038.
To see more about MBSR, click here.
popular recent storiesAlso in the news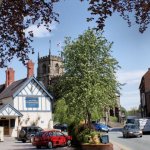 Fri 13 Dec 6:30am | hits: 853
Declared at 5,35amEdward Timpson Conservative 30,085Terry SavageLabour11,652Antoinette SandbachLiberal Democrat 9,582Louise Jewkes Green1,191Andrea Allen UKIP..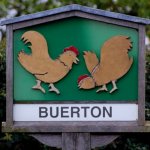 Mon 09 Dec 6:09am | hits: 803
My partner has lost a gold ring set with blue and white saphires. The loss was discovered on Saturday 7th and she last remembers having it when she was at the WI Christmas Party at the Scout Hall on Friday 6th.It could be literally anywhere between there and Buerton. We would be more than happy to reward anyone who finds it and is kind enough to return it to her. It has great sentimental...
Fri 13 Dec 6:07am | hits: 765
Clare has asked AudlemOnline to publish the following sad statementSadly the effects of losing Adam in such a tragic way and the last 19 months have taken their toll on mine and my family's health.Whilst we, with the support of our fabulous staff and customers have continued for as long as we can. I have had to recently take the very difficult decision to stop trading as Finefoodies...