Aston & District WI - October Meeting
By Diane Joslyn - 9th October 2018 6:06am
Aston & District W.I October 2018 Report

At our October afternoon meeting our President Jenny Bourne welcomed members and visitors and thanked everyone who came to our successful fundraising Fashion Show by Edinburgh Woollen Mill of Nantwich.
Our President then gave out information about forthcoming events, asking for volunteers who would like to take part in the County Quiz due to take place in February 2019.
Our walking group are meeting at The Old Hall at Sandbach on 10th October at 10.30 am.
On Tuesday 9th October the Luncheon Club are going to The Lord Combermere in Audlem at 12.00 noon for 12.30 pm.
Reminders and dates were given for the darts; scrabble, and invitations to our Christmas Party on 7th December were distributed to all members.
A warm welcome was given to our speaker for the afternoon, Mrs Natalie Kirkham. Her talk was entitled 'Eat for your life'. She spoke briefly of her qualifications in herbal medicine and nutritional therapy with a particular interest in patients suffering from IBS and Migraine.
She believes in identifying and then correcting the problems not just treating the symptoms. She took us through the 7 secrets of healthy eating which included all the food groups, water and spices. We were all able to identify at least one or two small changes in what we eat and how we eat and were comforted by the fact that she recommended we did not eat things we did not like just because someone tells us it's a healthy option.
Food for thought was: — can we eat 20 different foods in one day?
Judy Townsend gave the vote of thanks and the competition, which was a 'Healthy Recipe', was won by Glenys Inight.
Tea and lots of cake was served during the interval and enjoyed by all — despite the fact it probably wasn't the healthiest option!
The raffle was drawn as the meeting came to a close.
Our next meeting is on 2nd November at 2.00pm in the afternoon and will be the AGM, followed by our speaker, Mr. Roger Burgess "A Moment in Time"
New Members and Visitors are always welcome.
Details can be found on our website here
Glenys Inight and Diane Joslyn
popular recent storiesAlso in the news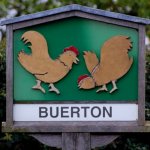 Mon 09 Dec 6:09am | hits: 784
My partner has lost a gold ring set with blue and white saphires. The loss was discovered on Saturday 7th and she last remembers having it when she was at the WI Christmas Party at the Scout Hall on Friday 6th.It could be literally anywhere between there and Buerton. We would be more than happy to reward anyone who finds it and is kind enough to return it to her. It has great sentimental...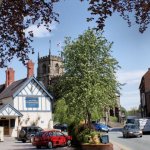 Fri 13 Dec 6:30am | hits: 783
Declared at 5,35amEdward Timpson Conservative 30,085Terry SavageLabour11,652Antoinette SandbachLiberal Democrat 9,582Louise Jewkes Green1,191Andrea Allen UKIP..
Sun 08 Dec 6:09am | hits: 781
CAROLS IN THE SQUARE. 20th DecemberADAS are holding carols in the squareMusic will be by Crewe Brass BandSanta will be there handing out sweets to the childrenThere will be free hot soup supplied by The Lord CombermereSafety barriers loaned by ASETFree carol sheets (please return to ADAS)Donations gratefully...