Antoinette Sandbach to stand for Lib Dems.
By Webteam - 10th November 2019 6:08am
Ed: After being deselected by the Conservative Party, Antoinette Sandbach is now a candidate for the Liberal Democrats in Eddisbury and writes as follows:
Antoinette Sandbach is looking forward to standing for election as the Liberal Democrat Member of Parliament for Eddisbury and the opportunity to build upon her strong track record of securing investment and delivering for our local community.
Speaking of her decision to join the Liberal Democrats, Antoinette Sandbach said:
"Brexit has fundamentally rewritten the structure and shape of our politics, warping the values and principles of the Conservative Party most of all. It is therefore inevitable that politicians and the public will take stock and look at the parties they support to assess whether they remain fit for purpose.
"I came into politics to fight for a one-nation, pragmatic and centrist Government. When I was elected, I wanted to push for action to tackle climate change, protect our NHS and improve education. However, as I have sat on the Government benches in recent months, it has become increasingly clear that one party has been stalwart in defending and promoting these values, with a clear message of remain.
"This is why, after a couple of months of consideration and discussion, I decided to join the Liberal Democrats. I could have chosen to stand as an independent but, as I watch the two main parties move further to the extremes, I want to stand for a progress centre-ground liberal party which embodies the values that I, and I believe the silent majority, still hold dear."
Liberal Democrat leader, Jo Swinson said:
"I am delighted to welcome Antoinette to the Liberal Democrats. She is a passionate campaigner, and will be a fantastic candidate at the general election and a great addition to our party. Antoinette is one of the millions of people who are tired of the two old parties, led by people who will take our country backwards."
popular recent storiesAlso in the news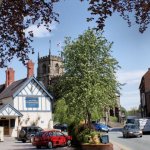 Fri 13 Dec 6:30am | hits: 853
Declared at 5,35amEdward Timpson Conservative 30,085Terry SavageLabour11,652Antoinette SandbachLiberal Democrat 9,582Louise Jewkes Green1,191Andrea Allen UKIP..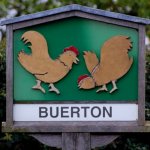 Mon 09 Dec 6:09am | hits: 803
My partner has lost a gold ring set with blue and white saphires. The loss was discovered on Saturday 7th and she last remembers having it when she was at the WI Christmas Party at the Scout Hall on Friday 6th.It could be literally anywhere between there and Buerton. We would be more than happy to reward anyone who finds it and is kind enough to return it to her. It has great sentimental...
Fri 13 Dec 6:07am | hits: 764
Clare has asked AudlemOnline to publish the following sad statementSadly the effects of losing Adam in such a tragic way and the last 19 months have taken their toll on mine and my family's health.Whilst we, with the support of our fabulous staff and customers have continued for as long as we can. I have had to recently take the very difficult decision to stop trading as Finefoodies...