By Ralph Warburton - 19th November 2019 6:08am
Sunday 17th November
Tv. On Ch 9 and to see human beings swimming with Minke whales as they arrive off the Great Barrier Reef of Australia . Such magic, so amazing .
And to see film of 26,000 green turtles slowing inching their way up the beaches to lay hundreds and thousands of eggs after having swum across from the Caribbean etc. Eggs laid on the night, off they crawl back to the sea before they are baked to death on the hot sands .
Humpback whales too. Thankfully no longer being slaughtered by the Japanese and the Norwegians, so that numbers are now back to half of what they were in the killing times. Wonderful world of nature, how much we need to stop harming it.
"Match of the day" not on this Sunday as internationals are abroad. So coffee and toast on its own without the spice of goals from the Premiership.
Now -- to our own match of the day!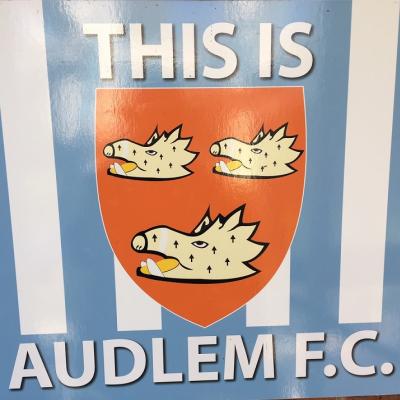 A cup tie versus The Bridge Inn F C (was Haslington F C last season) and who beat us 9-1 last time we met .
We have had to move the game from opponents pitch as theirs is unplayable.
Our own does drain well and is in good order after all the forking and seeding of last April/May.
Referee is Ray Lindsay standing in for Tom Sims
Manager Kev Mort has just 15 players to choose his squad from. Family commitments, injuries and work etc reduces the numbers.
We again play in our blue/white strip. Bridge Inn of Crewe in orange.
Referee agrees to kick off early as all ready and up for it. So...
10:50. Kick off. No wind . No rain .
Normal frantic start as each runs at the other.
Bridge first to have a shot on goal but Connor Baxter saves in a slicing clearance .
Attack on our goal but Connor Baxter saves with a sliding catch.
Immediate attack again and Connor saves!
Trees nearly bare now as the sound of the bells of St James drifts over the rooftops.
No breeze.
More fierce play by BI and once more Connor saves the shot. He is playing so well under pressure.
10:55 Run up field by Ross Henderson and his shot at goal is saved.
Ben Spruce here in case we have penalties- his groin strain not yet good enough to play the full game.
11:05 Referee lectures one of their players -- too much mouth again
Free kick to us . No gain
Great cross by Ross is met by Kev Berisford- his header palmed away for the first corner.
No gain for us .
11:07 We are awarded a penalty!
Kev B strides up and places the ball. Shoots -- and hits the post. No goal .
11:10 Free kick again to BI. Just outside the box and -- wham . They score
0-1
Yet another set piece goal we concede. Another free kick. So many already.
No gain
David Farral , Executive of the League joins us again as he tours the games taking place this Sunday . Good to see him.
11:25 Now we bombard their goal.
Tom Smart chopped down. Free kick. No gain
Free kick to BI.
We are really shaping well against a top of the table team. Keep thinking how they thrashed us at last meeting.
11:29 Connor saves a fierce shot again
11:31 First corner for Bridge and Connor yet again saves!
HALF TIME - Very proud of the way the team has played so far
Off we go again, and good shot by Kev B is saved.
Another free kick to us followed by one fir Bridge .
Yet another free lick to us .
Sub played as Kev B goes off.
Danny Mahoney on .
More- a free kick again.
11:48 Great cross by the Bridge but they head over our crossbar .
Bridge really pressing us hard now .
Kev Mort now on with his very knowledgeable head and guile -- and he very nearly scores.
11:56 Free kick. How many of such has there been!
12:00 Free kick for us 10 yards out of their box. Danny Mahoney kicks and his shot is met by a leaping Thomas Capewell our skipper -- and he puts it into the net !
1-1
Great stuff
Now Bridge get "pickity" with each other as they are dumfounded at our good play.
12:03 Penalty to them after a player is pulled down in our box.
Player fires it wide!!
Two penalties -- both missed!! Wow.
12:05 Free kick to The Bridge and yet again Connor saves.
And again a free kick punched away by Connor as opponents press hard .
By golly, yet another free kick! To us this time.
Then Will Cork is brought down -- Free kick . 10 yards out of their box. Danny takes the shot -- and their goalie tips it over the bar ! So close.
Will tackled again and hurt this time.
Then -- mass of players in our box and a silly soft goal scored.
1-2
Two minutes left!!
Déjà vu as this happened last week.
A game of two missed penalties and a plethora of free kicks
Game over and very proud of our players. Played a top top team so very well.
Man of the Match awarded by opponents is -- Will Cork.
Good refereeing.
I have invited opponents back with us to our Bridge Pub fir refreshments after the game but they need to go back to Crewe to support the pub that will be their sponsor next season, when again they will have a new title -- Raven F C . !
So we to our own Bridge Inn for post- match beers and chips and fine sandwiches. All in good humour.
Next game is at Home to Old Star from Winsford. Yet another high hurdle for us