Adam Lovatt - latest news
By Clare Lovatt - 3rd December 2018 6:09am
I am sure most people in Audlem will already be aware that charges have now been made in relation to my husbands death.
Although this is only the start of a very long journey to secure justice for Adam, I really wanted to thank The Cheshire Police for their ongoing support, professionalism and thoroughness. I am now convinced that once the judicial process has ended the truth can finally be out.
I would also like to say thank you again to our customers and friends in Audlem who have really supported our family throughout this devastating and traumatic time.
In particular, I would like to say a big thank you to our amazing neighbours Judy & Brian who have been there every step of the way — they are not only the true embodiment of good neighbours but have helped in another fantastic way. When everything had appeared to go quiet, 'Pounding the Streets for Adam Appeal' was their way of keeping the awareness going regarding Adam's tragic death.
I am delighted to announce the appeal raised almost £1000!! I am so grateful to everyone who contributed showing just how much you all care.
I plan to use the funds to create something positive in Adam's memory — I am a Nurse, I value human life, I am trained and have the skills to save lives and give people a fighting chance. Sadly I was not given the opportunity to give my husband a fighting chance but I would like to give others this opportunity. I have been in touch with the Resuscitation Council to explore how to put these funds to good use in the form of a training course or online campaign — early days but I will keep you updated on my progress.
popular recent storiesAlso in the news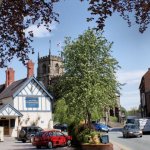 Fri 13 Dec 6:30am | hits: 814
Declared at 5,35amEdward Timpson Conservative 30,085Terry SavageLabour11,652Antoinette SandbachLiberal Democrat 9,582Louise Jewkes Green1,191Andrea Allen UKIP..
Sun 08 Dec 6:09am | hits: 804
CAROLS IN THE SQUARE. 20th DecemberADAS are holding carols in the squareMusic will be by Crewe Brass BandSanta will be there handing out sweets to the childrenThere will be free hot soup supplied by The Lord CombermereSafety barriers loaned by ASETFree carol sheets (please return to ADAS)Donations gratefully...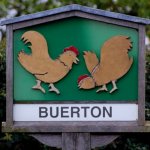 Mon 09 Dec 6:09am | hits: 793
My partner has lost a gold ring set with blue and white saphires. The loss was discovered on Saturday 7th and she last remembers having it when she was at the WI Christmas Party at the Scout Hall on Friday 6th.It could be literally anywhere between there and Buerton. We would be more than happy to reward anyone who finds it and is kind enough to return it to her. It has great sentimental...