By Roland Turner - 14th November 2019 6:06am
AudlemOnline has received this cautionary tale from Roland Turner — thank you, Roland.
At the weekend I bought a Christmas decoration from Bridgmere, (Blue Diamond).
We were very pleased with our purchase, a bronze effect Christmas train that was lit, had Farther Christmas in it and gently cascaded snow in the train. The point of my warning is that it said it was mains or battery powered but excluded batteries, which is fair enough and common practice.
What it didn't say until you had opened the box and unpacked it was that you needed to have or to buy a transformer and mains cable. This is something that should have been explained on the outer packaging. When I took it back to complain I was told in an unsympathetic way that they had sold dozens of them since they went on display.
I asked about the transformer only to be told they hadn't got any and they were waiting for them to be sent over from Trentham! I suggested they had a sign by the display or stickers on the box explaining. If anyone has bought one of these trains, or other decorations that may need a transformer they should check it out as come the big day that we put up our decorations they may have a surprise and disappointment.
In addition if that moment comes a week or so before Christmas the time available to ask for a refund (as I did), may have expired. It's a shame because the train was very good value and we were looking forward to the grandchildren seeing it, it was very reasonably priced but as the saying goes, if it looks too good to be true it probably is!
If anyone has purchased a train or similar, then check it now to avoid possible disappointment later.
popular recent storiesAlso in the news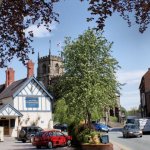 Fri 13 Dec 6:30am | hits: 853
Declared at 5,35amEdward Timpson Conservative 30,085Terry SavageLabour11,652Antoinette SandbachLiberal Democrat 9,582Louise Jewkes Green1,191Andrea Allen UKIP..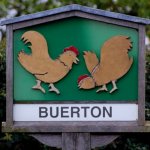 Mon 09 Dec 6:09am | hits: 803
My partner has lost a gold ring set with blue and white saphires. The loss was discovered on Saturday 7th and she last remembers having it when she was at the WI Christmas Party at the Scout Hall on Friday 6th.It could be literally anywhere between there and Buerton. We would be more than happy to reward anyone who finds it and is kind enough to return it to her. It has great sentimental...
Fri 13 Dec 6:07am | hits: 762
Clare has asked AudlemOnline to publish the following sad statementSadly the effects of losing Adam in such a tragic way and the last 19 months have taken their toll on mine and my family's health.Whilst we, with the support of our fabulous staff and customers have continued for as long as we can. I have had to recently take the very difficult decision to stop trading as Finefoodies...