22nd Audlem Bagpipe and Hurdy Gurdy Day
By From the quill of John Hardy. - 14th November 2019 6:07am
11th November 2019
A rough Guide — Last Saturday, the Annual Bagpipe and Hurdy Gurdy event took place at The Shroppie Fly in Audlem. Lucy and 'the Management' must have been pleased by the arrival of well over 40 musicians playing a great number and wide range of instruments.
There were (at least) 22 bagpipes, including Uillean; Scottish Small; four Northumbrian; English Border; Scottish Border; and Great Highland Pipes, some of which could play in different keys -- but never intentionally simultaneously.
There were 13½ Hurdy Gurdies, including a Hungarian Tekero.
In addition there were, in a very particular order, 4 drums; 4 recorders; 4 whistles; 3 fiddles and a violin; 2 guitars -- one of themmm English; 2 Mandolins; an accordion; a bouzouki; a citole; an harmonica; a pipe and tabor -- which only counts as one, because one person played them simultaneously; 1 beer barrel (D.M) and a Groupie, although I'm not at all sure who played upon it.
On the musicians, there was the unexpected but welcome return of Nathan Hayward of Vancouver, and the usual visit from Peter Karssen of London, this year accompanied by Sam Palmer -- Hurdy Gurdy man and an original member of Blowzabella.
Other new faces included that of a Yorkshire-based Hungarian piper called (possibly) ???????? and Barrie Renwick, a Melodion-playing music-guru from Glossop. Word of the event spreads far and wide.
Hurdy Gurdy maker and player Neil Brook of Preston made his regular and much appreciated visit, along with other long-time visitors from Yorkshire, Derbyshire, Shropshire, Cheshire, North Wales, and Scotland.
The beer and food were excellent and the music amazing. A very good time was had by all.
Photographs courtesy Geoff Turner
Editor's note — normally we attempt to correct the sometimes wayward and idiosyncratic spelling of our contributors — unfortunately this has not been possible on this occasion due to the many technical terms known only in the world of Bagpipes and Hurdy Gurdies (or Hurdy Gurdys?)
popular recent storiesAlso in the news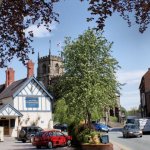 Fri 13 Dec 6:30am | hits: 853
Declared at 5,35amEdward Timpson Conservative 30,085Terry SavageLabour11,652Antoinette SandbachLiberal Democrat 9,582Louise Jewkes Green1,191Andrea Allen UKIP..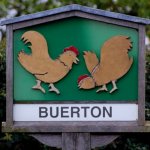 Mon 09 Dec 6:09am | hits: 803
My partner has lost a gold ring set with blue and white saphires. The loss was discovered on Saturday 7th and she last remembers having it when she was at the WI Christmas Party at the Scout Hall on Friday 6th.It could be literally anywhere between there and Buerton. We would be more than happy to reward anyone who finds it and is kind enough to return it to her. It has great sentimental...
Fri 13 Dec 6:07am | hits: 764
Clare has asked AudlemOnline to publish the following sad statementSadly the effects of losing Adam in such a tragic way and the last 19 months have taken their toll on mine and my family's health.Whilst we, with the support of our fabulous staff and customers have continued for as long as we can. I have had to recently take the very difficult decision to stop trading as Finefoodies...