Europe travel guides produced in Audlem
By Audlem Webteam - 29th March 2009 5:31pm
Those that like travelling to European cities may be interested in a new website created in Audlem but designed for an international readership. Travelsavvy Europe gives a summary and maps of what can be seen and enjoyed in fifty of Europe's top tourist destinations. It can viewed by clicking on www.travelsavvy-europe.com Simply click on any of the cities pictured to bring up more details.
Travelsavvy has also published more detailed guides to a selection of cities, which cover top sights; how to get there; get around; restaurants; bars & cafes; nightlife; shopping and comprehensive hotel guides and much more. So far guides to the following cities are available:
www.travelsavvy-amsterdam.com
www.travelsavvy-barcelona.com
www.travelsavvy-monaco.com
www.travelsavvy-nice.com
www.travelsavvy-prague.com
www.travelsavvy-riga.com
www.travelsavvy-seville.com
www.travelsavvy-venice.com
Other cities will be added in the future from the fifty featured on the Europe site. Links to the eight more detailed city guides are found at the bottom of the Europe site's homepage.
Audlem Online does have to declare an interest — three members of the village webteam have designed and written the travel guides. We hope you find them of interest.
popular recent storiesAlso in the news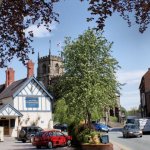 Fri 13 Dec 6:30am | hits: 821
Declared at 5,35amEdward Timpson Conservative 30,085Terry SavageLabour11,652Antoinette SandbachLiberal Democrat 9,582Louise Jewkes Green1,191Andrea Allen UKIP..
Sun 08 Dec 6:09am | hits: 811
CAROLS IN THE SQUARE. 20th DecemberADAS are holding carols in the squareMusic will be by Crewe Brass BandSanta will be there handing out sweets to the childrenThere will be free hot soup supplied by The Lord CombermereSafety barriers loaned by ASETFree carol sheets (please return to ADAS)Donations gratefully...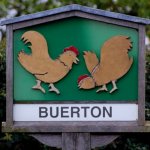 Mon 09 Dec 6:09am | hits: 797
My partner has lost a gold ring set with blue and white saphires. The loss was discovered on Saturday 7th and she last remembers having it when she was at the WI Christmas Party at the Scout Hall on Friday 6th.It could be literally anywhere between there and Buerton. We would be more than happy to reward anyone who finds it and is kind enough to return it to her. It has great sentimental...