By Geoff Seddon - 3rd November 2014 6:07am
Dear readers
I have been coordinating and writing about the fortunes of Audlem Cricket Club since the inception of AudlemOnline back in 2005. During this time I hope that the stories have been informative and sometimes amusing, as well as factual.
Unfortunately, I now feel that I am unable to continue to provide what some readers may feel are lengthy reports about a boring sport. If you think that the stories are lengthy when you read them online, you ought to see how long some of them are when they come to me!
I would like to thank all of the cricketers who have submitted their match reports over the years. These include, in no particular order, Richard Wilson, Tom Kural, Chris Shenton, Tom Measures, Zar Ahmed, Leo North, John Wainwright, Paddy Leese, Andy Capper, James Hindle and Toby Banfield.
I must stress that I have no issue with anyone at the Cricket Club, which I joined in 1977, a couple of months after we moved to Audlem. Indeed not only I, but my wife Pam and our son Colin played for the Club. I will continue to follow their progress by reading the reports on the occasions that I am unable to go the Gorse Croft.
I am now handing over the reins to the AudlemOnline team, who I am sure, will continue to provide the match reports and keep you informed of the league positions of the 1st and 2nd XIs as they ply their trade in the Cheshire Cricket Alliance.
Once again, thanks for reading the reports over the last nine years. It's been a privilege and a great pleasure to write them.
popular recent storiesAlso in the news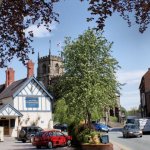 Fri 13 Dec 6:30am | hits: 821
Declared at 5,35amEdward Timpson Conservative 30,085Terry SavageLabour11,652Antoinette SandbachLiberal Democrat 9,582Louise Jewkes Green1,191Andrea Allen UKIP..
Sun 08 Dec 6:09am | hits: 811
CAROLS IN THE SQUARE. 20th DecemberADAS are holding carols in the squareMusic will be by Crewe Brass BandSanta will be there handing out sweets to the childrenThere will be free hot soup supplied by The Lord CombermereSafety barriers loaned by ASETFree carol sheets (please return to ADAS)Donations gratefully...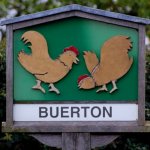 Mon 09 Dec 6:09am | hits: 797
My partner has lost a gold ring set with blue and white saphires. The loss was discovered on Saturday 7th and she last remembers having it when she was at the WI Christmas Party at the Scout Hall on Friday 6th.It could be literally anywhere between there and Buerton. We would be more than happy to reward anyone who finds it and is kind enough to return it to her. It has great sentimental...