Concerned residents report
By Audlem Webteam - 29th March 2009 6:06pm
Audlem Online has received this report from a concerned resident about an incident over the weekend. The resident reports: "It's Friday evening at 7.30pm — do you know where your child is? Perhaps it's a member of the gang that is standing in the churchyard, opposite the Post Office on Stafford Street, throwing missiles at the cars as they go past. If it could be your child perhaps you would like to explain about criminal damage and how it could cause a serious accident! Or even better, don't let them out to hang around the streets causing concern and upset."
Another resident added a few minutes later: "I would also like to comment on the youths. They were all hanging out outside the co-op drinking cans of lager. I don't know who bought the drink because they all looked under age. The older kids were in the co-op buying alcohol. Where's Ken when you need him?"
popular recent storiesAlso in the news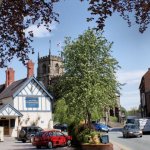 Fri 13 Dec 6:30am | hits: 821
Declared at 5,35amEdward Timpson Conservative 30,085Terry SavageLabour11,652Antoinette SandbachLiberal Democrat 9,582Louise Jewkes Green1,191Andrea Allen UKIP..
Sun 08 Dec 6:09am | hits: 811
CAROLS IN THE SQUARE. 20th DecemberADAS are holding carols in the squareMusic will be by Crewe Brass BandSanta will be there handing out sweets to the childrenThere will be free hot soup supplied by The Lord CombermereSafety barriers loaned by ASETFree carol sheets (please return to ADAS)Donations gratefully...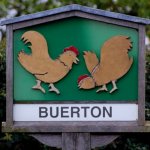 Mon 09 Dec 6:09am | hits: 797
My partner has lost a gold ring set with blue and white saphires. The loss was discovered on Saturday 7th and she last remembers having it when she was at the WI Christmas Party at the Scout Hall on Friday 6th.It could be literally anywhere between there and Buerton. We would be more than happy to reward anyone who finds it and is kind enough to return it to her. It has great sentimental...