By Audlem Webteam - 17th April 2012 7:03am
At a recent police meeting with local Parish Councillors, the police asked if all local residents could be reminded of the relatively new 101 number for non-emergency calls. You should still call 999 in an emergency call for the police.
#When to call 101?
You should call 101 to report crime and other concerns that do not require an emergency response.
For example, you should call 101 if:


your car has been stolen


your property has been damaged


you suspect drug use or dealing in your neighbourhood



Or to:


report a minor traffic collision


give the police information about crime in your area


speak to the police about a general enquiry



101 has been introduced as part of the government's wider work to improve access to the police, ease pressure on 999, and help to efficiently and effectively tackle crime and disorder.

#101 or 999?
You should continue to call 999 when it is an emergency, such as when a crime is in progress, someone suspected of a crime is nearby, when there is danger to life or when violence is being used or threatened. To contact the police for any other reason, call 101.

#What does it cost to call 101?
Calls to 101 (from both landlines and mobile networks) cost 15 pence per call, no matter what time of day you call, or how long you are on the phone.

#Why does it cost 15p to call 101?
The 15p cost of the call goes to the telephony providers to cover the cost of carrying the calls. The police and government receive no money from calls to 101.

Everyone calling the police for non-emergency matters now knows exactly how much a call will cost them, and can be assured of equal access whether they are on a pay-as-you-go mobile or a home landline.

#Who will answer 101 calls?
Calls to 101 are answered by police officers and staff in the control room of the local police force. This ensures that staff with local knowledge can answer and deal with the calls and respond appropriately.

You will not be put through to a large national call centre.

When you call 101, the system will determine your location and connect you to the police force covering that area. You will hear a recorded message announcing the police force you are being connected to. If you are on a boundary between two or more forces, the recorded message will give you a choice of which force to be connected to.
popular recent storiesAlso in the news
Sun 19 May 6:07am | hits: 850
Start of summer planting, it is such good fun -- you know you want to come down today and help out. Flags up.... Plants out for the Bride (and us!)Anyone free tomorrow -- we have Millennium bed planting needing your touch. And a little bit more besides. There will be coffee and chocolates.Many thanksSuzie...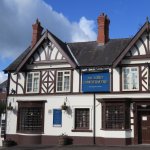 Sun 19 May 6:08am | hits: 778
All three pubs in the village will play an important part in the Festival.So that you can coordinate your drinking and listening to some of the great bands who are appearing at the Festival, please see below the schedule of performances at the Lord Combermere.Schedules for the Bridge Inn and the Shroppie Fly will follow over the next few days.The Lord Combermere..
Wed 22 May 6:09am | hits: 728
Gift retailer, Williams of Audlem, has just scooped a retail "Oscar" for best Independent Gift Retailer of the Year for the UK's North, and Northern Ireland region. Pictured above is owner/ manager, Judy Evans receiving her trophy at the awards ceremony at the glittering Grosvenor House Hotel, London's Park Lane on May 15th.Hundreds of guests made a beeline to see the...