Audlem Festive Display 2005
By Ralph Warburton - 4th December 2005 10:52am
I wish to thank John Davies for all the massive effort he put in to cut the tree in Higher Heath and then to shape it to fit the socket we had created in the centre of the square. He has done this now since 2000 with no thought of reward. A great fellow and ably assisted by Holly and Charlie his children as you can see in the photos. Thanks also to David Latchford of ADAS.
A huge thank-you to Richard Furber — our Parish Council Chairman — for ensuring the safe transportation of the tree to Audlem on his 25 foot trailer. The tree was 14 metres tall before we cut it. It is now standing about 10 metres high.
A great job was once again done by Jonathan Gleave with his long loader in getting the tree into the socket safely. He does this for us each year without complaint. Bill Consterdine and Mike Hill — councillors — both worked hard in dressing the small trees in my long barn and then Bill and I placed them in their positions. We have many more to do and all will be completed in a day or so. The small trees did not materialise as promised, so on Thursday night I was at Focus DIY Store, cleaning them out of small Christmas trees. Three journeys in my trusty and battered Volvo Estate!
Finally a huge thank you to Phil Baker for getting all the lights to work and spending all day Saturday connecting it all up. Mike Haines and Peter "Mumbles" Hollinshead worked hard over the afternoon attaching the streams of lights from the Cherry Picker Platform.
ADAS has spent a lot of money in lighting up Audlem as beautifully as we have done — close to £1000 — and this would not be possible without the contributions of all ADAS members and those who so generously help us with cash from time to time. Our thanks to all of you and we hope you will feel your subs/donations have been worthwhile.
If you would like to contact Ralph Warburton about this article, send a message to the webteam and we will gladly pass it on.
popular recent storiesAlso in the news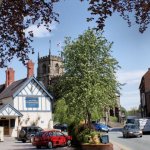 Fri 13 Dec 6:30am | hits: 821
Declared at 5,35amEdward Timpson Conservative 30,085Terry SavageLabour11,652Antoinette SandbachLiberal Democrat 9,582Louise Jewkes Green1,191Andrea Allen UKIP..
Sun 08 Dec 6:09am | hits: 811
CAROLS IN THE SQUARE. 20th DecemberADAS are holding carols in the squareMusic will be by Crewe Brass BandSanta will be there handing out sweets to the childrenThere will be free hot soup supplied by The Lord CombermereSafety barriers loaned by ASETFree carol sheets (please return to ADAS)Donations gratefully...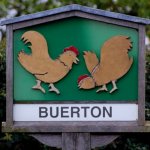 Mon 09 Dec 6:09am | hits: 797
My partner has lost a gold ring set with blue and white saphires. The loss was discovered on Saturday 7th and she last remembers having it when she was at the WI Christmas Party at the Scout Hall on Friday 6th.It could be literally anywhere between there and Buerton. We would be more than happy to reward anyone who finds it and is kind enough to return it to her. It has great sentimental...