Audlem Festival delivers great night for music fans
By Audlem Webteam - 4th December 2005 12:30pm
The keenly awaited Winter Blues concert was a triumphant double header with The Kyla Brox Band and Tommy Allen's Trafficker providing superb entertainment at last night's Public Hall event organised by Audlem Festival.
Kyla Brox has been compared by music critics to Joss Stone and it was easy to see why. She and her band put heart, soul and lots more, including soprano, alto and tenor sax, into their performance. Kyla is shortly off to perform in Thailand so those that missed her last night and crave some winter sunshine would be well advised to get on a jetplane and follow her to Phucket. It won't be a wasted trip.
If Trafficker were ever meant to be just a warm up act, nobody had told them as the trio produced a wall of heart beating sound that earned encores. Tommy Allen's guitar playing brought Jimi Hendrix and Jim Kirkpatrick to mind and praise doesn't come higher than that.
A great night. Well done Paul Moran and the Festival for bringing top acts like these to Audlem.
popular recent storiesAlso in the news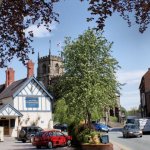 Fri 13 Dec 6:30am | hits: 821
Declared at 5,35amEdward Timpson Conservative 30,085Terry SavageLabour11,652Antoinette SandbachLiberal Democrat 9,582Louise Jewkes Green1,191Andrea Allen UKIP..
Sun 08 Dec 6:09am | hits: 811
CAROLS IN THE SQUARE. 20th DecemberADAS are holding carols in the squareMusic will be by Crewe Brass BandSanta will be there handing out sweets to the childrenThere will be free hot soup supplied by The Lord CombermereSafety barriers loaned by ASETFree carol sheets (please return to ADAS)Donations gratefully...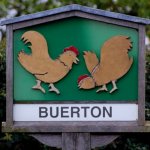 Mon 09 Dec 6:09am | hits: 797
My partner has lost a gold ring set with blue and white saphires. The loss was discovered on Saturday 7th and she last remembers having it when she was at the WI Christmas Party at the Scout Hall on Friday 6th.It could be literally anywhere between there and Buerton. We would be more than happy to reward anyone who finds it and is kind enough to return it to her. It has great sentimental...