20/20 cricket tomorrow, weather permitting
By Audlem Webteam - 26th May 2007 4:14pm
Audlem Cricket Club's 20/20 tournament is being held at the Gorse Croft ground tomorrow, weather permitting. So, if you prefer the sound of leather on willow to the sound of music, or just fancy a short break from it, here is your chance to escape the Music Festival.
For the uninitiated, the format of a 20/20 match is that each side has a single innings of a maximum 20 overs and any one player can bowl a maximum of four overs.
There will be three locally-based teams who play each other in a "round robin" tournament, before the top two play each other in the final. If the 20/20 matches shown on television are anything to go by, there should be plenty of excitement during the four matches.
The first match starts at 11.30am and play will be going on throughout the day. If you want to go and watch, there will be a barbecue and the bar will be open.
popular recent storiesAlso in the news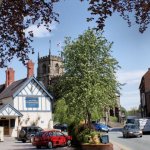 Fri 13 Dec 6:30am | hits: 821
Declared at 5,35amEdward Timpson Conservative 30,085Terry SavageLabour11,652Antoinette SandbachLiberal Democrat 9,582Louise Jewkes Green1,191Andrea Allen UKIP..
Sun 08 Dec 6:09am | hits: 811
CAROLS IN THE SQUARE. 20th DecemberADAS are holding carols in the squareMusic will be by Crewe Brass BandSanta will be there handing out sweets to the childrenThere will be free hot soup supplied by The Lord CombermereSafety barriers loaned by ASETFree carol sheets (please return to ADAS)Donations gratefully...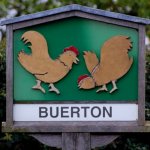 Mon 09 Dec 6:09am | hits: 797
My partner has lost a gold ring set with blue and white saphires. The loss was discovered on Saturday 7th and she last remembers having it when she was at the WI Christmas Party at the Scout Hall on Friday 6th.It could be literally anywhere between there and Buerton. We would be more than happy to reward anyone who finds it and is kind enough to return it to her. It has great sentimental...